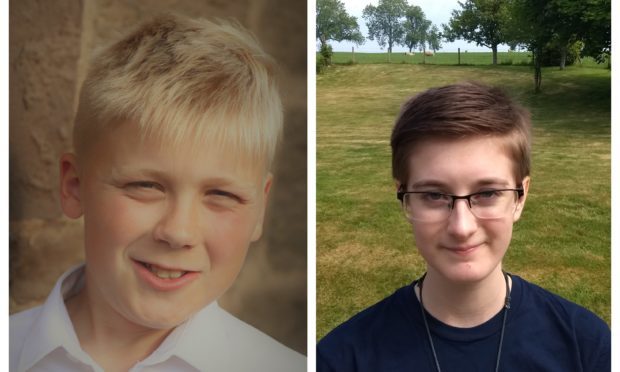 A trio of young video game designers from Courier Country are up for prizes at one of the country's biggest computer awards ceremony.
Jordan Han, 18, from Lundie; Benjamin Cranston, 12, from Carnoustie; and James Doran, 16, from Colinsburgh have been nominated in various categories at this year's Bafta Young Game Designers (YGD) competition.
Jordan was "still in shock" after hearing the news that he is a finalist for the game concept and game making categories.
He said: "It doesn't feel real that I'm actually a finalist, never mind that I'm a finalist in both categories.
"I would be overjoyed to win, especially as I'm 18 now so this is the last year I can enter this competition.
"I crammed a lot of the work into 10 weeks and I had college at the same time so it was a stressful time, but it seems to have been worth it."
The teen, who hopes to work in the video game industry and will be doing a HNC in games design after the summer, programmed a prototype for a puzzle game where the environment changed depending on what music is chosen by the player.
His concept game is based on learning different types of communication, such as braille, Morse code or sign language. He said he was interested in forms of communication and would like to develop an game to make learning about them engaging for players.
James Doran, who is nominated in the games concept category for his creation Cross Beat, said: "I'm excited about getting to the finals as with my passion for games, I would always think about concepts for games and with my team we have managed to get this far."
Carnoustie youth Benjamin is also in the running for best games concept for his Surf Simulator.
The winners will be chosen by a panel of games professional and will be announced at the awards ceremony in London on July 7.
The concept category recognises paper-based ideas for games, whereas the game making finalists are having their programming skills scrutinised after submitting a prototype game to the panel.
The YGD, which began in 2010, gives young people the chance to design and create their own game and aims to give them a chance of getting a foot in the industry.
Both categories are split into 10-14 and 15-18 age ranges.
Winners will scoop a host of prizes – including hardware, tours of games studios and software licences – as well as a mentor from the industry helping them to further develop their skills.
A team of developers will also take on the winning concept to create a prototype.
This year, 40 games from 60 finalists will be vying for the game concept award across both age ranges.