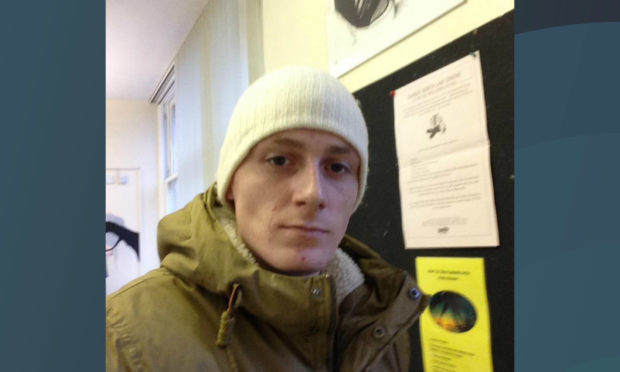 A thief's £22,000 crime spree was uncovered after he failed to escape unnoticed from an escape room attraction he had broken into.
Marc Jenkins was jailed for three years and four months after carrying out a string of break-ins over the course of a week in March.
He was caught in the act stealing from the Da Vinci room at the Escape Dundee attraction in the city's Commercial Street.
Punters pay £19 per person to enter the room – where they then have an hour to work as a team and solve puzzles to escape.
He forced his way in and raided the Leonardo Da Vinci themed room, but was filmed by hairdressers in an adjacent property loading his ill-gotten gains into a vehicle.
Shortly after, manager Sean Delaney caught him in the act and tried to make sure he didn't escape.
Jenkins did eventually get away – but not before being filmed making off and being identified by a string of witnesses.
Police then uncovered a trail of thefts across Dundee that had seen him net £21,926 in the space of less than a week.
Fiscal depute Charmaine Gilmartin told Dundee Sheriff Court that in one of the thefts Jenkins had stolen jewellery that he had then given to his girlfriend as a gift.
In another of his crimes he smashed his way into a house as a mother and her child were sleeping upstairs. In a third he broke in to a friend's flat.
Describing the Escape Dundee incident Ms Gilmartin added: "The manager passed the secret Da Vinci room and heard the sounds of somebody breathing deeply and made his way closer to the door.
"He opened the door and observed Jenkins standing staring back at him.
"The manager approached and Jenkins made for the main door, the manager then giving pursuit.
"He managed to evade the manager's grip and made off in a car.
"Footage captured by the hairdressers was viewed and the manager confirmed the male identified in the footage was the male he had found in the locus.
"A police officer identified the accused from the footage."
Jenkins, 31, a prisoner at HMP Perth, pleaded guilty on indictment to four charges of theft by housebreaking committed between March 9 and March 15 this year at addresses in Cunningham Street, Barns Neuk, Mayfield Grove and Commercial Street, Dundee.
Defence solicitor Paul Parker Smith said Jenkins is "getting too old" for his criminal lifestyle.
He added: "He started taking cannabis at 17 and that escalated to a heroin addiction."
Sheriff Alastair Brown jailed Jenkins for three years and four months.
He said: "You took jewellery and gave it to your girlfriend as a gift. What she thinks about being given stolen property I don't know but I don't imagine the lady whose jewellery was taken is likely to be happy.
"When you break in to someone's home you create feelings of violation and insecurity and that's serious."
'He couldn't escape justice' say Escape Dundee boss
Sean Delaney, manager of Escape Dundee, said Jenkins had made off with a statue of William Shakespeare and a handful of fake coins from the Da Vinci room.
He said: "This was one visitor we certainly didn't want to escape. We're used to locking people up and watching them manage to escape, not watching them break-in and then fail to escape.
"The thief targeted the Da Vinci Room where players are tasked with finding the Holy Grail, but he made off with a small statue of William Shakespeare and some fake coins instead.
"If he thought he had found a Da Vinci masterpiece, he was going to be sorely mistaken.
"The culprit couldn't escape justice – he was spotted on CCTV and reported to the police."