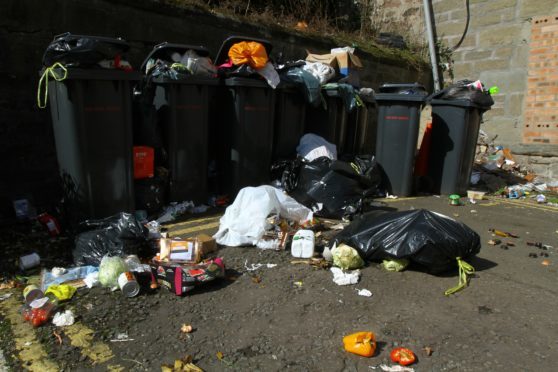 Council chiefs have promised overflowing rubbish and rat infestations in Dundee's West End will be tackled after a catalogue of missed bin collections.
Residents of Seabraes Lane have been battling "massive" rats in the last few weeks which have taken over the area ever since a series of hiccups hit scheduled bin changes.
The changes are part of a new recycling scheme rolled out across the city over the past 12 months which has been plagued with problems.
The council's director of Neighbourhood Services said staff are flat-out trying to resolve the issues.
He said: "The last 12 months have seen the biggest changes to refuse collections in Dundee for over 20 years, with every household affected in some shape or form.
"There was inevitably going to be periods of disruption due to the scale of this exercise and I would like to thank (residents) for their patience during this period.
"The routing team is working on further alterations to routes to ensure they are balanced.
"This, however, is not a quick exercise and involves assessing all new routes to determine where there is spare capacity available on any of the routes as they bed in; assessing the routes which are currently not achievable; working with the crews and supervisors to determine the optimum workload for these routes and then making adjustments to the routes to re-balance them."
The council previously said new large-scale Eurobins may have to be introduced in the area with West End councillor Fraser Macpherson claiming there was a "clear resource problem".
He said: "In recent weeks,  I have been inundated with concerns from constituents about bin and recycling collections being late and missed – this covers other types of recycling and general waste collections too.
"I am aware that this is not just an issue in the West End and has been city-wide.
"The environment management staff have, to their credit, been prompt at reacting to my many specific constituent concerns but there is a clear resource issue given the extent of the problem.
"I thank residents for their patience but the bottom line is that the issues need resolved as soon as possible.
"Residents across the city need confidence that bin and recycling collections will happen on the day their collection calendar indicates and that therefore bins will not have to be left out on the streets waiting for delayed collections.
"The issues around Eurobins also need resolution – sufficient frequency of collection, prompt attention to litter and spillages and tackling any instances of fly-tipping."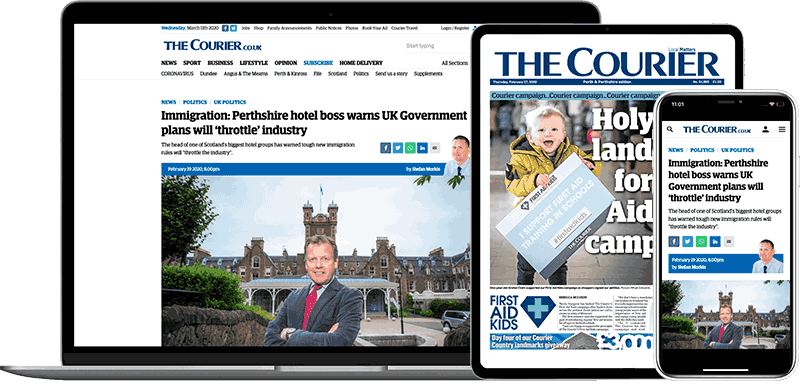 Help support quality local journalism … become a digital subscriber to The Courier
For as little as £5.99 a month you can access all of our content, including Premium articles.
Subscribe