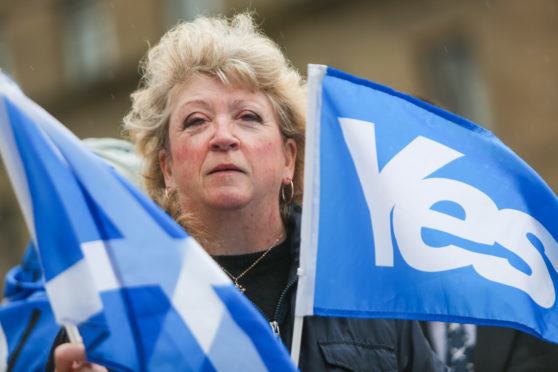 Around 90 demonstrators turned up in Dundee City Square on Wednesday evening in protest against the treatment of SNP MPs in Westminster.
Organiser Dale Handy was pleased with the turnout, given the short notice.
He quipped the crowd outnumbered the time MPs had to debate the issue in the House of Commons.
He said the demo was not about politics but about human rights, and the basic right for Scotland to be a country.
"We are not being treated equally in the union," he said.
SNP councillors also took part.
Lochee SNP councillor Alan Ross added the events in parliament were "an absolute disgrace" and the fact democratically elected members and the people of Scotland were not being listened to was an affront to democracy.
He thanked the crowd on behalf of the SNP council group for showing solidarity with the MPs "forced" to walk out of the Westminster chamber in reply to the "disrespect" shown to Scotland.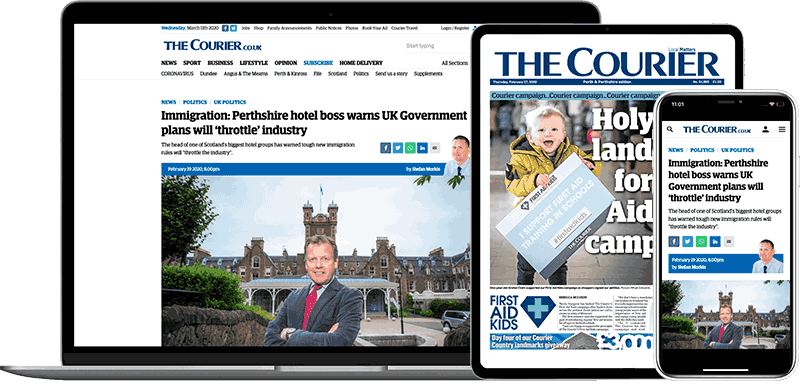 Help support quality local journalism … become a digital subscriber to The Courier
For as little as £5.99 a month you can access all of our content, including Premium articles.
Subscribe