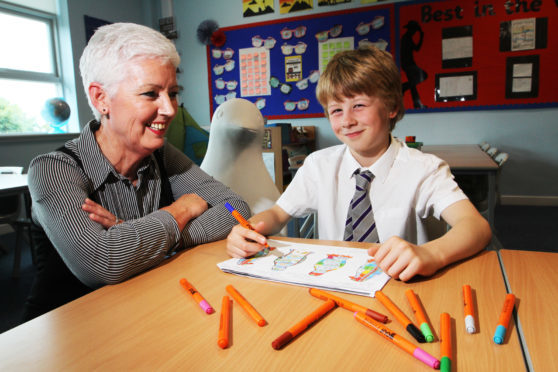 The family of a Dundee schoolboy have said they are "ridiculously proud" after his design was chosen from hundreds of competition entries for this year's Maggie's Penguin Parade.
Thomas Glaister, 10, came up with the winning idea after being tasked with designing a Scottish penguin to join a lineup of 100 individually crafted sculptures as part of the public art trail this summer.
The parade, including Thomas' creation, will be officially launched on June 29, culminating in a grand event at Slessor Gardens on September 22 to 23 before a charity auction the following day.
Thomas' mum and dad, Eddy and Louise Glaister, said they were left shouting with joy after learning his design will take pride of place outside Dundee's Visit Scotland information centre in City Square.
Mr Glaister said: "I got an email just as Louise was downstairs getting Thomas' little brother Harry to sleep and I think I might have woken him up with shouting.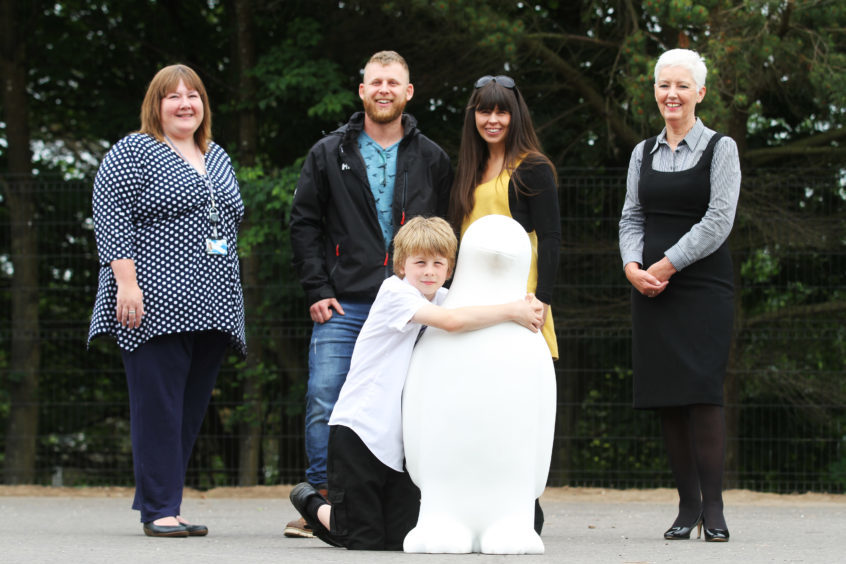 "Thomas was at school and I was so excited to pick him up – he had pretty much the same reaction. He kept asking: 'Have I? Have I?'
"We're really proud. We're going to get a scrapbook together and obviously we'll be doing the whole trail and seeing all the other penguins too."
The final design remains top secret but Tayview Primary pupil Thomas was able to reveal some of the inspiration behind his winning entry.
He said: "I was inspired by the things Scotland is known for so I put some whisky, bagpipes and tartan on the back. On the front it's got all the new things Scotland is famous for now."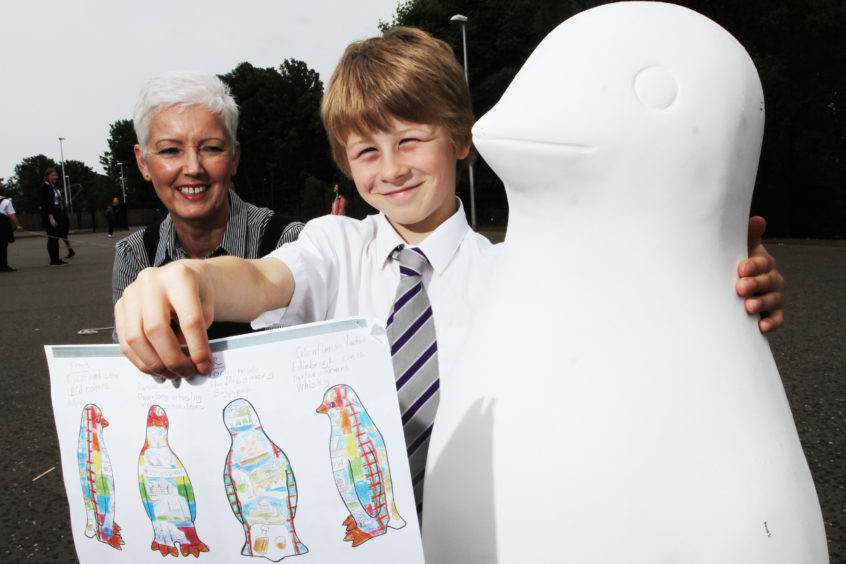 Thomas' pitch to the selection team also included a description of how he wanted to incorporate "cool places you go as a family" and how "Scottish people are awesome because they accept everybody".
The finished penguin will include elements of the LGBT rainbow flag, tartan and some of the country's most enduring landmarks, old and new.
His design has been hailed by artist Dawn Brooks, who will help bring it to life for the official launch later this month.
She said: "I thought Thomas' design was really good from such a young lad.
"There's a lot involved in his design so have so much detail in there is really impressive."
Thomas' teacher Dorothy Watt said the youngster's success highlights the talent of pupils at Tayview Primary, which opened in August.
She said: "The whole school is absolutely buzzing. I think the headteacher might be the most excited of everyone.
"We just can't wait to go and actually visit it now when it's in situ."