The children of the Big Noise Orchestra in Douglas celebrated their first live performance with a cacophonous rendition of a Michael Marra classic on Thursday.
More than 300 children, comprised of the orchestra in Douglas and their counterparts from the Big Noise group from Stirling, performed a fitting tribute of Marra's Hermless at the Big Top event in Douglas park.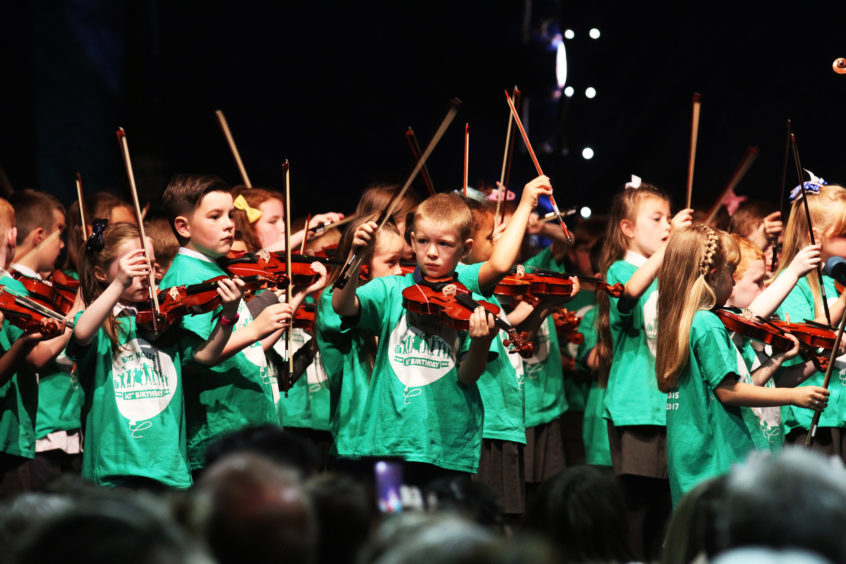 Thursday's performance was the first time children from the Dundee group had performed to an audience, comprised of more than 600 family members, friends and carers.
Michael Marra's daughter Alice and brother Chris also joined the youngsters to perform the much-loved song, which celebrates the best qualities of ordinary people.
The late Dundee singer was an advocate for the Big Noise Douglas, campaigning tirelessly to bring the Sistema Scotland-run programme to the city before his untimely death in 2012.
Big Noise Douglas opened officially in September last year, bringing music tuition and joy to hundreds of children in the North East of the city.
Andy Thorn, Big Noise Douglas Team Leader, said: "Our first Big Noise Douglas community concert has been a huge success and we certainly did create a Big Noise in the Big Top today.
"Strengthening local communities is a key objective for Big Noise as well as transforming the lives of children through music. Performing concerts in the areas where we work helps us to achieve this.
"The concerts bring the whole community together generating a sense of pride and unity for children and families as well as their teachers, schools, the wider community and the local authority.
"Big Noise Douglas was only launched in September 2017 at Claypotts Castle and St Pius primary schools.
"Now more than 400 children in Primary 1, 2 and 3 are learning to play instruments in-school and after school.
"We also have sessions in the pre-school nursery class, we have launched Baby Noise for babies and toddlers and will soon begin our first summer club.
"I would like to thank everyone who took part and helped make this Big Noise in the Big Top concert an occasion to remember.
"For young children to perform at a live concert is a huge achievement. I am so proud of the children of Douglas – they have been practising exceptionally hard for this concert and have come so far in such a short space of time."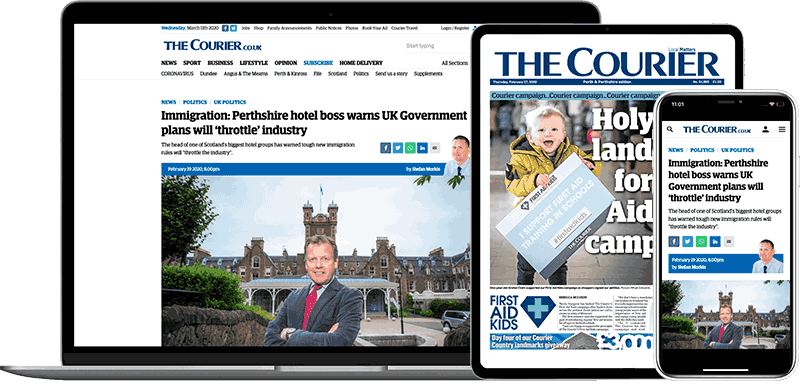 Help support quality local journalism … become a digital subscriber to The Courier
For as little as £5.99 a month you can access all of our content, including Premium articles.
Subscribe