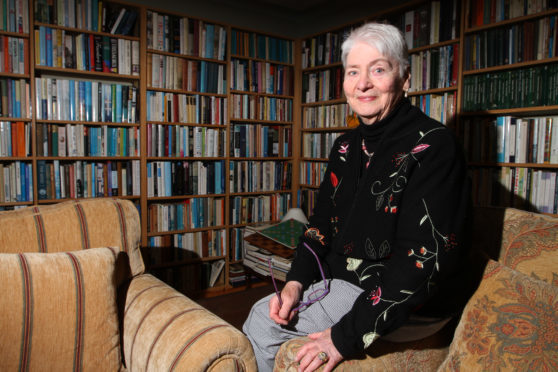 A former councillor who returned to education after recovering from cancer is to take centre stage at the Dundee University graduation ceremonies this week.
Octogenarian Elisabeth Hill OBE, who spent her younger years promoting and parading the golden-era stars of Glasgow's theatreland, is getting ready to don new robes when she picks up her degree this Friday.
The Brechin grandmother said she would feel "incredibly proud" when she receives her diploma in higher education —an achievement that will rank among the most memorable in an exceptional life.
It was her battle against endometrial cancer in 2014 that prompted her to return to education, determined to make the most of her "second chance".
She said: "There is no doubt that falling ill made me re-examine my life.
"I had a wonderful surgeon at Ninewells who managed to remove my cancer and having that second chance made me think more about what I wanted to do with my life.
"That's when I started to think about studying at university."
Elisabeth soon found herself at the centre of student life and immersing herself in books in the university library.
She served as a local councillor in Angus from 1988-1995 , establishing herself as one of the foremost authorities on supporting people with drug and alcohol problems in the region, work for which she received an OBE in 2000.
Prior to entering politics, she worked as a press officer at Glasgow's Citizens Theatre in the 1960s.
Keeping a very busy schedule, Elisabeth continues to work as the chairwoman of Angus Women's Aid.
She will be joined by her husband Robert and son Hamish at the graduation ceremony at the Caird Hall.
"I will feel incredibly proud," she said.
"It will be exhilarating to go on to that stage and collect my diploma and I only hope that my experience will encourage more people to carry on learning.
"The brain can take in so much and I have found it so invigorating to go back to university and broaden my horizons.
"I'm still not sure what I will do with my diploma, but for me a huge part of the experience has just been learning something new and pushing myself, and I hope that is something that other people can relate to."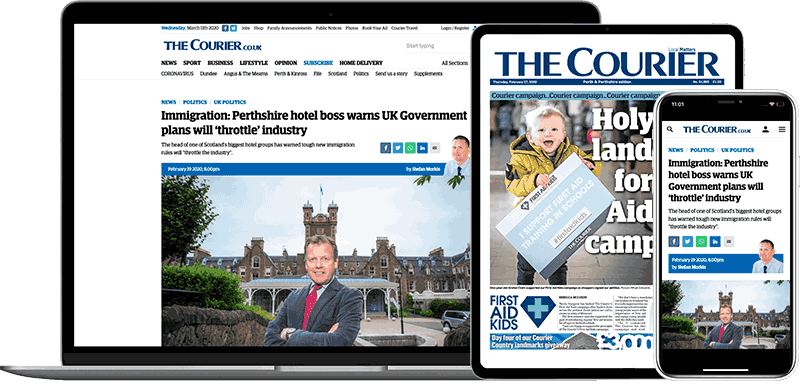 Help support quality local journalism … become a digital subscriber to The Courier
For as little as £5.99 a month you can access all of our content, including Premium articles.
Subscribe