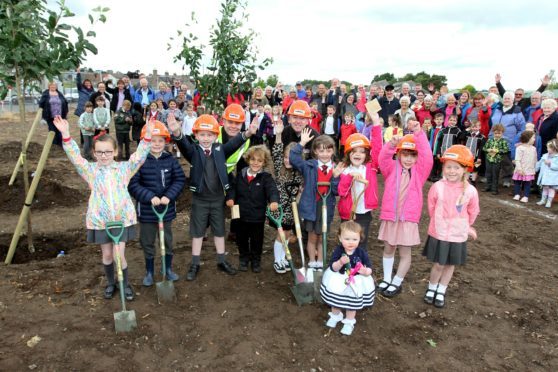 A ground-breaking ceremony marked the start of construction on a long-awaited £2.8m community hub in Tayport.
The facility, which has been 24 years in the making, is scheduled to be open in June 2019 and will offer space for sports, arts and crafts, education and training.
On Wednesday, children from Tayport Primary School planted trees in the grounds where the building will stand, located on Shanwell Road.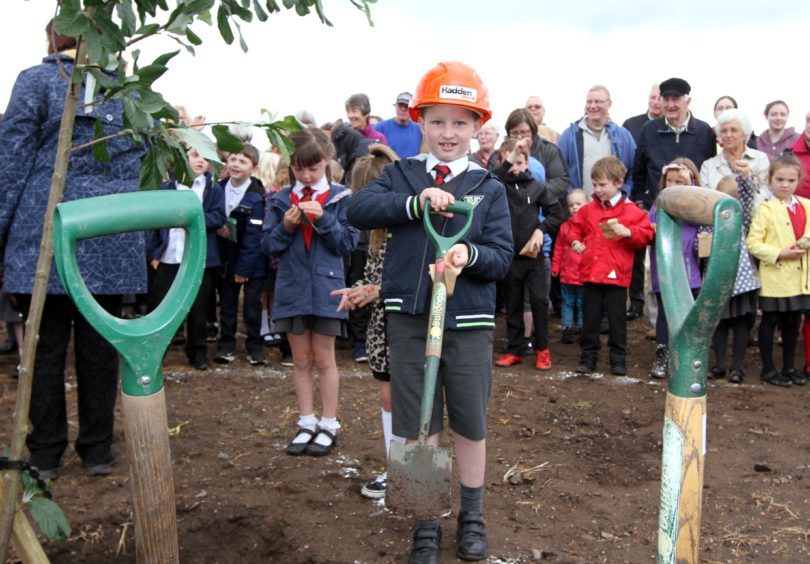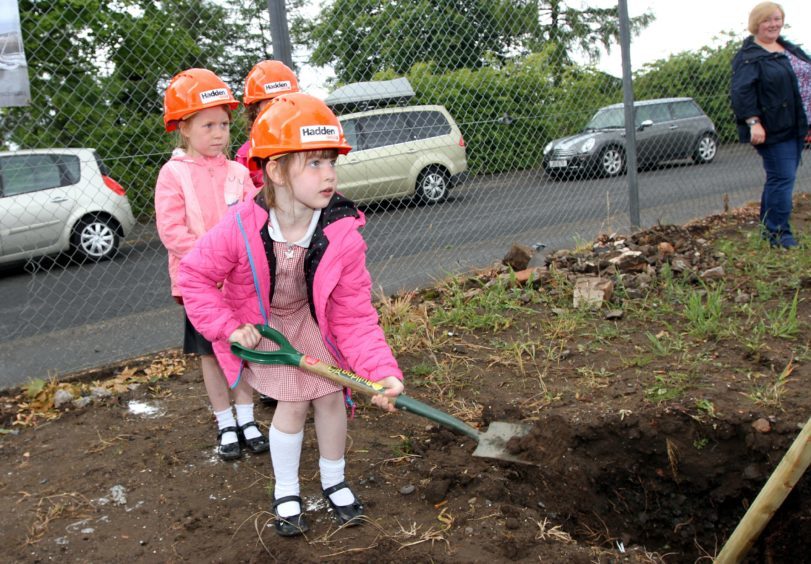 Richard Tough, chairman of Tayport Community Trust (TCT), said: "I'm absolutely delighted.
"The Tayport community has been working hard on this long-term project, which will include a cafe, an all-purpose sports hall, as well as another hall that can be used for events and fitness groups.
"The idea is that the facility will be flexible to the needs of Tayport.
"Initially the project started out with the aim of building a sports facility, but since then it has evolved to be a more holistic project to include tourism, business, arts, crafts and much more."
As a separate, but related project, the community hub will be flanked by a camping and caravanning site which will aim to enhance Tayport as a tourist destination and generate revenue to support the TCT activities.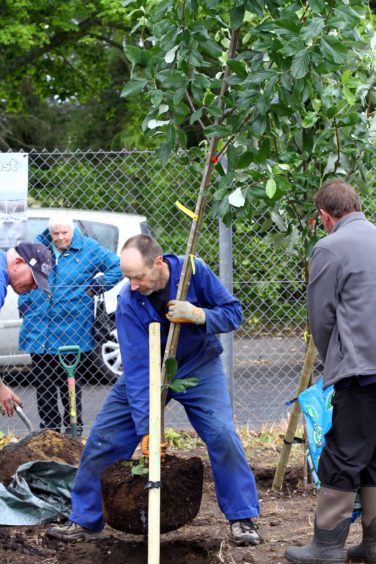 Early steps to get the project under way began in 1994 with the creation of Tayport Community Sports Action Group.
TCT picked up the baton in 2008 and in 2016 the Shanwell Road site was purchased with help from the Scottish Land Fund.
The following year,  the Steel Fabrication Factory, which was on the site, was demolished and that paved the way for TCT's successful application to Big Lottery Fund for £1.2 million in March 2017.
Since then, a period of frantic fundraising activity has raised over £2.7 million to meet the increasing costs of the project.
Construction work will begin in earnest in early July of this year.