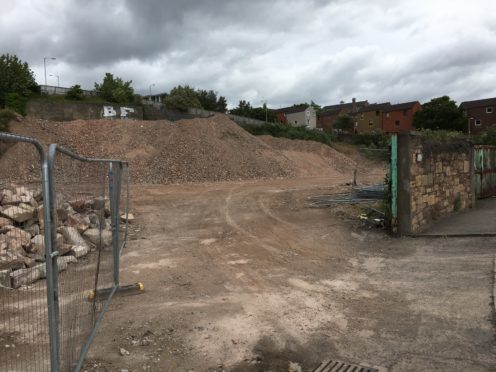 The company that demolished a Dundee mill on safety grounds has been urged to secure the site – before someone gets hurt.
Craigie Estates Ltd is being reported to the Procurator Fiscal for levelling Wallace Craigie Works, also known as Halley's Mill, as Dundee City Council claims the firm did not obtain proper consent to demolish the B-listed building.
Bulldozers moved in on May 11 with Craigie Estates claiming the dilapidated structure posed a danger to the public and a building warrant they obtained in April allowed them to tear it down.
They said they were "erring on the side of caution" because of the number of trespassers on the site.
But one Broughty Ferry Road resident has claimed the site remains a danger to the public because no efforts have been made to secure it.
Although the former jute mill is no longer standing, there are several large mounds of rubble, some between 20 and 30 feet tall.
The resident said: "I live on the Ferry Road and they are justifying the decision to knock it down on health and safety grounds.
"But since the building came down the site has been left open.
"There are big gaps in the fence. I walk past every day and haven't seen anyone there to stop people getting in .
"If kids wanted to get in and climb on the rubble there's nothing to stop them."
Planning permission was granted to convert the mill into flats as part of a wider development in 2014.
That would have seen Craigie Estates Ltd incorporate the facade and features into a modern block.
However, the development did not go ahead and the mill was condemned by council building standards officers.
The site owners applied for a building warrant to demolish the structure in its entirety in December.
Although this was obtained, Dundee City Council is adamant they needed to obtain further permission before knocking it down.
The local authority's planing committee agreed unanimously to report Craigie Estates Ltd to the Procurator Fiscal.
If the Procurator Fiscal proceeds with the case and the firm is found guilty of breaking the law, the owners could face a fine of up to £50,000 and two years in prison.
A spokesman for the firm said it would be inappropriate to comment on to the committee's decision now the demolition has been reported to the Procurator Fiscal.
He added: "We will investigate today and if required we will take steps to increase security at the site."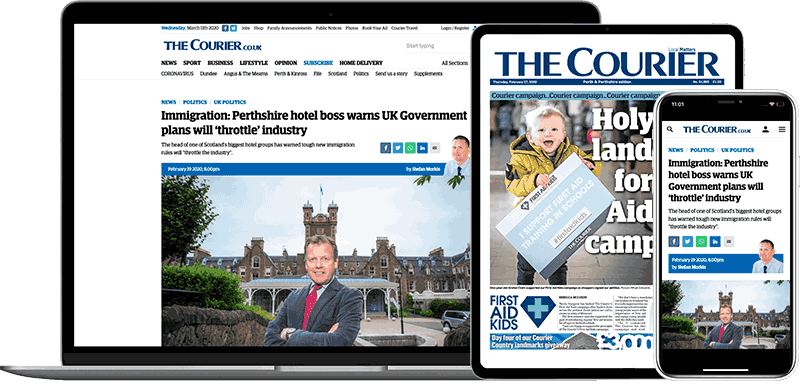 Help support quality local journalism … become a digital subscriber to The Courier
For as little as £5.99 a month you can access all of our content, including Premium articles.
Subscribe