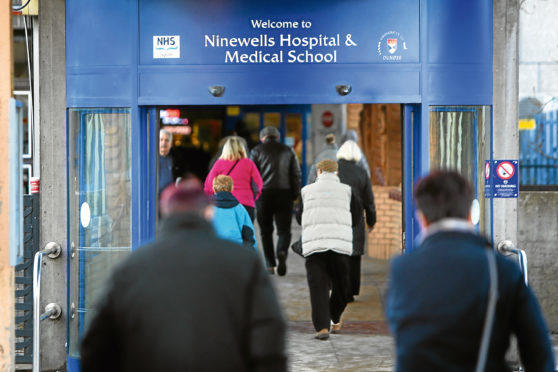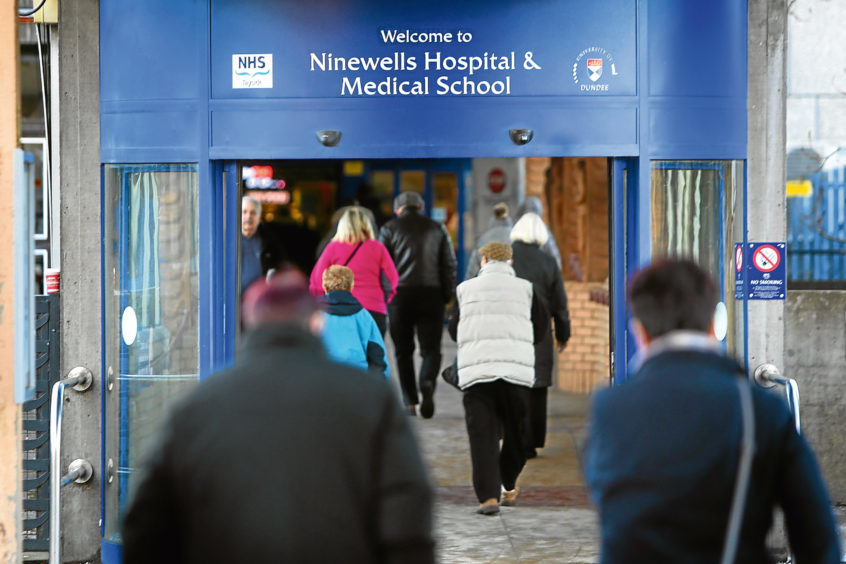 A Dundee woman has said insult was added to injury after she was issued a parking fine while visiting her seriously ill father in an emergency ward at Ninewells Hospital.
Joy Henderson made her way there late on Sunday night after her dad was taken in on an emergency admission.
But Ms Henderson was left stunned after Indigo Parking, the firm which runs all of the car parks at the Dundee site, issued her with a fine for overstaying the four-hour limit.
Her father, who is now understood to be in a more stable condition, was seriously unwell at the time and Ms Henderson said there was no way she was going to leave his side to put coins in a meter.
However, things took an even stranger turn after she visited the front office to see if there was any way to appeal the ticket or have it scrapped.
Ms Henderson claims she was told by a member of staff that the only way to avoid paying the fine was to ask nurses on the emergency ward where her father was admitted to write a letter to the parking firm on her behalf.
Ms Henderson said she was shocked at the suggestion given the amount of work staff on the ward already have to get through and called on bosses to take alternative action to protect distraught families visiting the site.
The parking charges have been a contentious issue in recent years, with Ninewells one of only three Scottish hospitals where people still have to pay to park.
The Scottish Government scrapped charges elsewhere in 2008 but said lengthy private finance initiative contracts at the Dundee site, as well as at Edinburgh Royal Infirmary and Glasgow Royal Infirmary, were too costly to buy out.
North East MSP Bill Bowman described Ms Henderson's predicament as "deeply traumatic" and offered his sympathies.
He said: "Unfortunately, this is a situation that is played out at Ninewells on a daily basis.
"People who have sick relatives and friends have more on their minds than the hassle of obtaining sick notes.
"The professionals who run the wards of Ninewells also have better things to do.
"There is one fair solution for the SNP Government to consider – an end to paid parking at all Scotland's hospitals."
Dundee-based MSP Jenny Marra set out plans in January to introduce a private member's bill to scrap the parking charges.
She said: "This shows why it is unfair that a faceless company continues to run the Ninewells car park when most NHS boards in Scotland manage their own parking.
"It means they can respond with empathy to this kind of situation."
A spokeswoman for NHS Tayside said it was "working with Indigo to look at what can be introduced to assist members of the public to appeal any parking charges issued under these special circumstances."
Indigo Parking was approached for comment.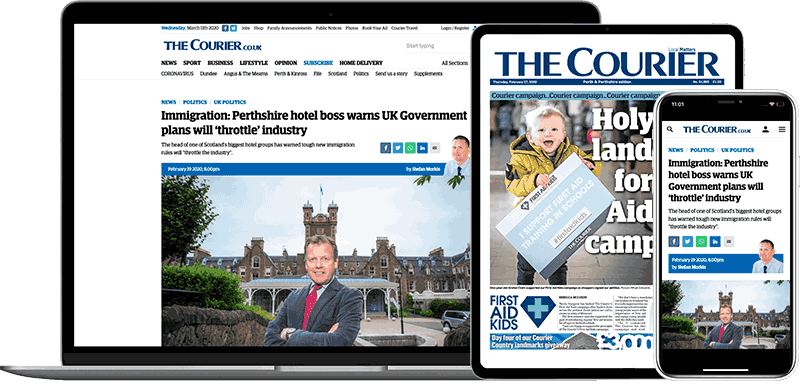 Help support quality local journalism … become a digital subscriber to The Courier
For as little as £5.99 a month you can access all of our content, including Premium articles.
Subscribe