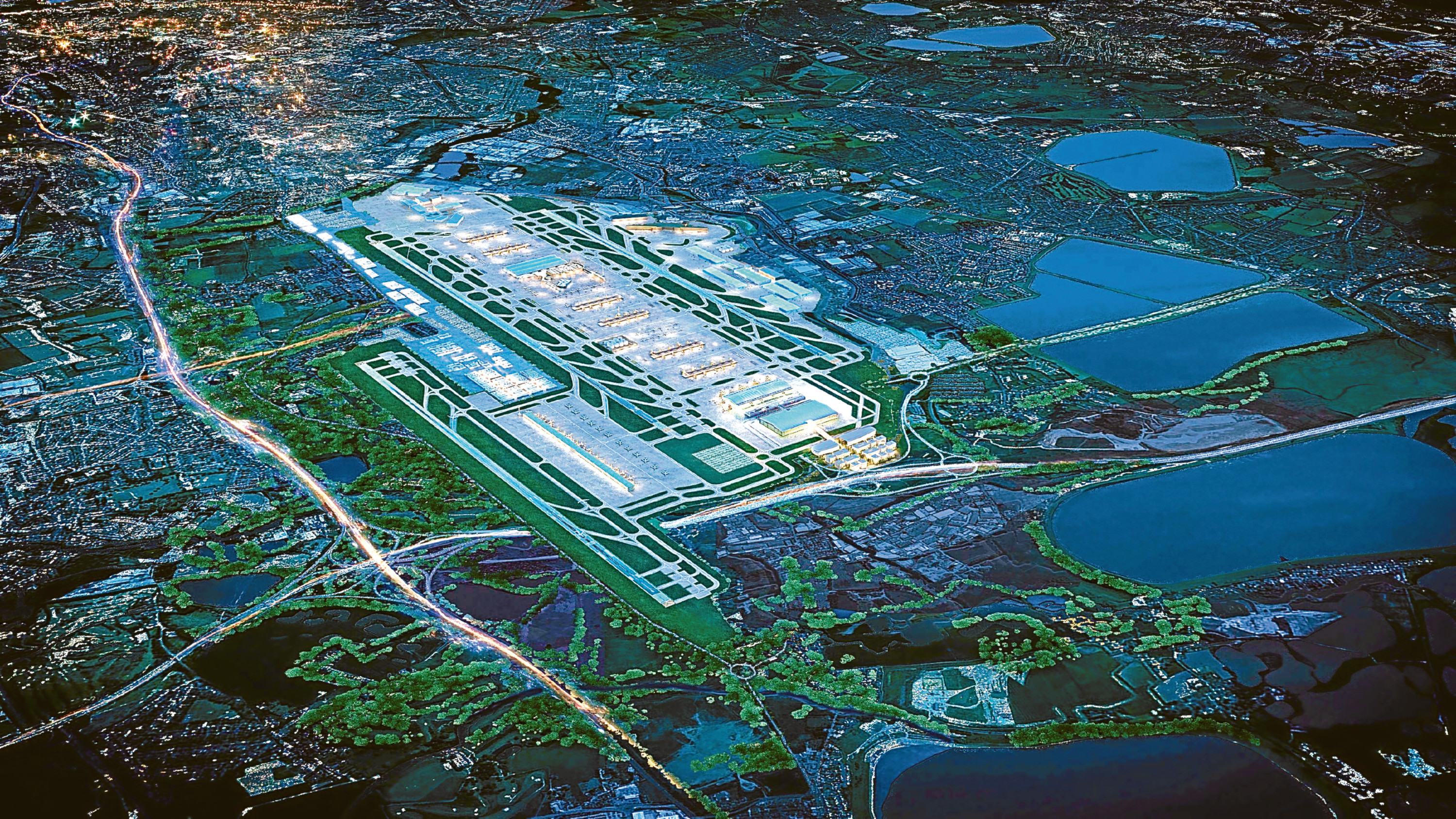 Airports bosses in Scotland have urged MPs north of the border to back Heathrow's expansion in a crucial vote today.
The owners of Dundee Airport are among the signatories of an open letter hailing the "enormous opportunities" of the third runway for travellers and businesses.
The UK Government predicts there will be 100 new flights between London and Scotland from the £14 billion upgrade to the west London hub.
In the run-up to this afternoon's Commons vote, ministers have talked up the prospect of Dundee Airport securing a Heathrow link .
The letter was signed by Inglis Lyon, the managing director of Highlands & Islands Airports, which operates Dundee, as well as 10 other senior figures from the likes of Scottish Chambers of Commerce and the trade union GMB Scotland.
"This vote matters to Scotland because a new runway is not just a piece of tarmac – it is a way of connecting people to travel and trade across the UK and rest of the world," the letter read.
"Although our immediate priority should always be to grow our own route network, where a direct flight from Scotland isn't immediately available, it is critical that we have direct and frequent access to Heathrow to fill these gaps."
High-profile Conservative MPs including Boris Johnson oppose the expansion, with several set to defy the UK Government's command to back the plan. Labour representatives have been given a free vote.
Scottish MPs are expected to overwhelmingly support the plan.
But Christine Jardine, the Lib Dem MP, has said the 100 extra Scottish flights will help bring "climate chaos".
"We should be focusing on cheaper, better and faster rail services instead," she added.