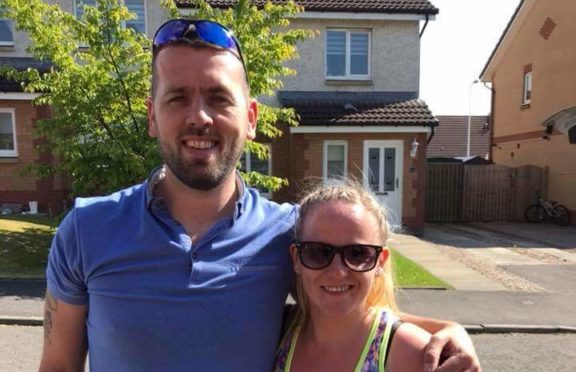 A woman who completed an 850-mile charity walk is in dispute with Dundee City Council over a parking fine she received while in A&E during her challenge.
Siobhan Cunning and a friend were on a mission to walk around all of Scotland's stadiums, sleeping in a converted articulated lorry driven by a support team, in a bid to raise £5000 for The Beatson Cancer Charity and Ronald McDonald House in Glasgow.
However, Siobhan became unwell due to a foot injury shortly after visiting Dundee's Tannadice and Dens Park grounds, meaning she had to go to Ninewells Hospital.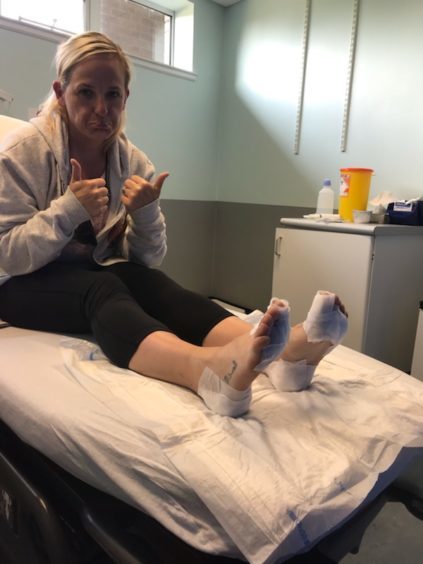 Due to its size, the  lorry could not get into the hospital car park and the team left it on Charleston Drive, where they claim they did not see the signs stating parking was for residents only.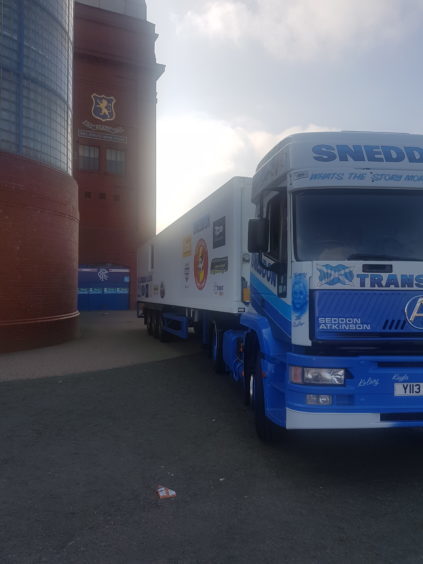 They were issued with a £60 fine, which they unsuccessfully tried to challenge.
Siobhan said: "It was on the third day of the challenge – my foot was really bad with blisters and was infected.
"Our only mode of transport was the lorry, which we're also sleeping in, but it couldn't even get into the A&E car park – I had to get out and a stranger gave me a lift in their car to the door.
"We had no choice but to leave the lorry in a nearby residential area –  a resident said it would be fine to park there for a bit and my friend didn't see any signs saying otherwise.
"We came back to a fine and wrote to the council to explain the situation.
"We hoped they would have a bit of compassion, but now we've got a letter from them saying we still have to pay.
"I feel that it's unfair, seeing as we're trying to raise money for charity and the money would have to come out of that."
A residents' parking permit scheme is in place in the Charleston Drive area due to ongoing problems with the area being used as an unofficial overspill car park for hospital staff and visitors.
A Dundee City Council spokesperson confirmed signage was in place near the spot where the team parked the lorry.
Dundee City Council Spokesperson said: "The Menzieshill residents parking scheme was introduced to deal with major parking issues in the area and to help ensure safety for pedestrians and motorists."