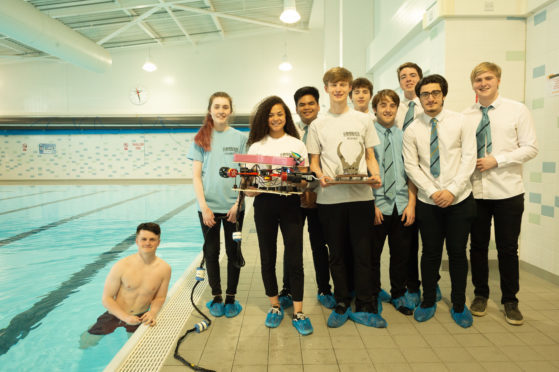 A team of Dundee youngsters put their engineering skills to the test against the best in the world — and came away with an award for their "guts and glory".
A group of 10 pupils from Grove Academy flew to the world finals of the Mate (Marine Advanced Technology Education) ROV (Remotely Operated Vehicle) competition in Seattle earlier this week.
They secured their place in the finals by winning the national heats in Aberdeen in April.
The international competition tasks the teams to design and build an underwater vehicle that can be used for a number of tasks, such as locating aircraft wreckage, installing scientific equipment for monitoring the environment and finding locations for tidal turbines.
While up against teams with more resources, the Dundee youths impressed the judges by overcoming adversity when their ROV stopped responding during the second mission, but pilot Kieran McDowall persevered.
After the mission the team identified the problem — a bent cable — and fixed it in time for the next day.
The team were awarded the "Guts and Glory" award for overcoming hardships with "determination and resolve".
Keiran said: "It felt massive to go there and it was an amazing experience. There were 65 other teams from 19 countries so the competition was tough.
"Some teams spent thousands on their ROV so we felt a little like underdogs and we weren't expecting to win so the award we did get was quite amazing.
"The competition was live streamed so to go up and be recognised was amazing. I'm pleased that it was something they recognised in us."
The achievement has received plaudits from Dundee City East MSP Shona Robison, who visited the school to congratulate them, and First Minister Nicola Sturgeon, who sent a letter.
"It feels a bit bizarre but it is good to get in the public domain as we want to inspire other teams in Scotland," Kieran added.
"Other schools have been contacting our teacher so to see other schools taking an interest is good."
Kieran, 18, will be studying physics in St Andrew University after the summer, but still appreciates the opportunities the accolade has given him and the team — especially by NCR Corporation, who have been supporting the youths.
He said: "There's a lot of us that aren't quite sure what to do now but NCR offered us all an interview which is a massive thing.
"Even getting an interview for a company like that is a difficult thing so now a few of us are looking at getting into the industry.
"I'm going to St Andrews to study but it is good to keep my options open."
Kieran's proud father Neil McDowall, said: "It's a great achievement. I think when they went up to Aberdeen for the regional final they were just looking for a great day out so to get this far has been fantastic.
"There are some big companies involved in the sponsorship and some had people there talking about jobs so it's a great opportunity for them.
"We got to watch them on a live stream so we got to see Keiran which was fantastic. We are so proud of him."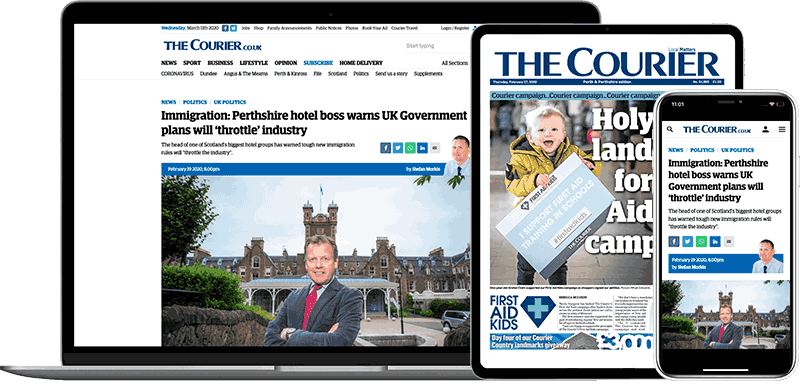 Help support quality local journalism … become a digital subscriber to The Courier
For as little as £5.99 a month you can access all of our content, including Premium articles.
Subscribe