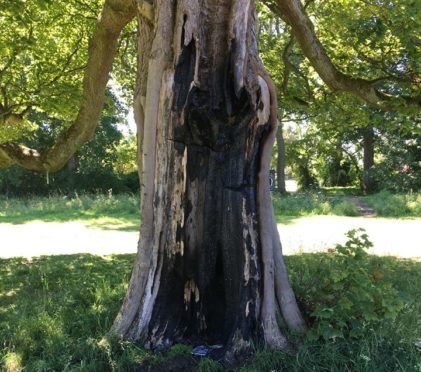 Louts who burned a tree and left swathes of rubbish while having a BBQ in Camperdown Park have been branded "deplorable".
Empty beer carriers and paper littered an area of the park at the weekend and the tree was charred by flames, with a used disposable BBQ left sitting at its base.
It comes after litter louts were slammed for leaving a trail of rubbish on Broughty Ferry beach last week.
Strathmartine councillor and Lord Provost Ian Borthwick spoke of his disgust.
He said: "I deplore this behaviour. It's indicative of a complete disregard for public spaces in the city.
"The council provides facilities for people to enjoy themselves — especially in this great weather we've been having.
"It's so frustrating when people behave in such an atrocious manner.
"I'd like to think everyone is brought up clearing up after themselves so there's no excuse."
It is the latest example of a series of incidents which saw public areas littered during hot spells.
On the hottest day of the year on Thursday, the grass surrounding Broughty Castle was covered in litter including disposable barbecues, plastic bags, cups and food wrappers.
At the end of May the council was forced to clean up the same area when beach-goers left rubbish following a period of hot weather.
Also in May in nearby St Andrews, students there had to be given a stern reminder of their responsibilities when broken glass and plastic was left on the town's Castle Sands.
Mr Borthwick added: "The same happened in the Ferry recently and it's just not on.
"If they were waking up to rubbish right outside their own home I'm sure they'd be the first to have something to say about it.
"It's really not difficult to pick up after yourself and be wary of your surroundings."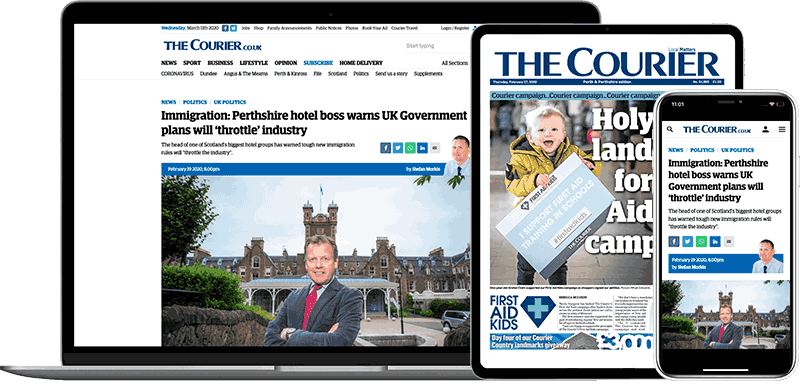 Help support quality local journalism … become a digital subscriber to The Courier
For as little as £5.99 a month you can access all of our content, including Premium articles.
Subscribe