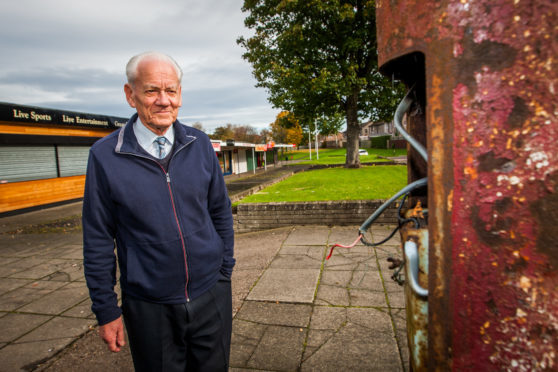 A Dundee bus company will not take any "hasty decisions" regarding changes to a route servicing the outer edge of the city after "inconclusive" feedback.
Xlpore Dundee recently closed its consultation on the future of the 32/33 service, which links the city centre with Fintry and Whitfield.
However, Fintry Community Council chairman Ron Neave claimed many households that would be affected by the changes had not received a consultation card.
He said: "First there was a hold-up with the distribution of the cards and now it seems that Xplore have only put out cards at the back of the estate, meaning the other half haven't been consulted at all.
"A lot of people have said they haven't received anything, which isn't good – it has to be a complete consultation.
"We had a public meeting with Xplore before Christmas and there hasn't been any information given to us since then.
"It would be good to know what's going on and why some people haven't got their consultation cards."
An Xplore spokeswoman said the company had contacted every household in the corridor served by the number 32/33 – a total of 6000 – as well as speaking personally with Fintry Community Council to inform them the results of the consultation were "inconclusive".
Xplore has been proposing to cut out the A90 Forfar Road from the route, blaming its "increasingly heavy" traffic for punctuality problems.
Managing Director of Xplore Dundee, Christine McGlasson said: "I want to thank everyone who has given us their feedback on this issue, either through coming to the public meetings, picking up the phone, writing a letter or email or simply telling us face-to-face.
"We want to take action to make Service 32/33 more reliable, so it's very important to us to take into consideration what the people of this area want from their bus service – or if they even want change at all.
"We're reviewing what people have told us but we still won't be making any hasty decisions – as with all reviews of our network, we also take into account ticket sales and potential passenger numbers as well as adapting our services to the evolving needs of the community.
"Customers should not expect any immediate change – the service will carry on operating to the same timetable for now and if we decide to make any changes to this route we will give plenty of notice and communicate the improvements to as many customers as possible."
The company received a total of 185 comments as part of its consultation.