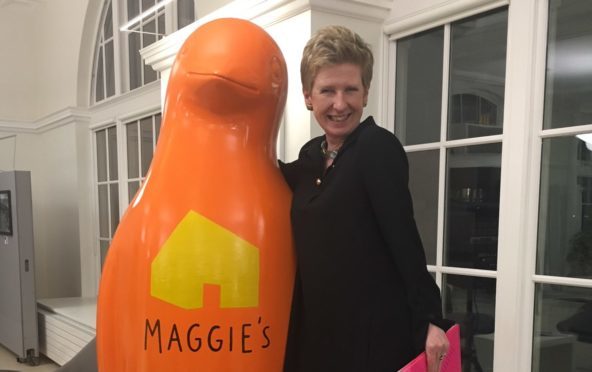 A "local hero" scrubbed graffiti from one of Dundee's Penguin Parade statues as part of a city-wide effort to restore three birds hit by vandalism at the weekend.
The unknown member of the public cleaned "Freeze Frame", the penguin located at Victoria Bridge arches in Stobswell.
"Touchy", the statue normally located under the Tay bridge, has been bandaged up and taken away for repair to its head and body.
Local wood-finishing company the Spray Factory has also volunteered to fix "Fair Isle", located in Perth's Tay Street.
The Penguin Parade has a total of 80 statues located throughout Tayside with the aim of raising funds for Maggie's cancer centre.
Annie Long, project manager of the Penguin Parade, said: "The community in Dundee has been so supportive.
"The artist co-ordinator went down to one of the penguins to bring it to its artist to be cleaned of graffiti, only to find that a member of the public had done it already.
"We were really touched by that – the person is a real local hero.
"Gavin Findlay from G2 Scaffolding, one of ours sponsors, also took 'Touchy' away and brought it to the artist. The statue has now been fixed and will be back out on Tuesday.
"All three penguins should be back out on the streets by the weekend and hopefully there won't be any further vandalism."
Artist co-ordinator Suzanne Long said that although the artists had been disappointed by the vandalism, they had approached the repairs with a "sense of humour".
She added: "They've been great.
"The damage could have been much worse and thankfully it won't be too difficult to repair the penguins.
"The artists have a sense of humour about it all – they accept there may be scuffs as people cuddle the penguins and take photos with them, but they do hope there won't be any more vandalism of this sort."