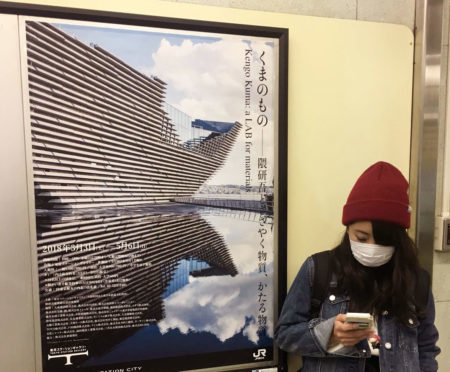 Dundee is set to capitalise on its new found links with Tokyo following the opening of the V&A – designed by Japan's most famous architect.
Kengo Kuma's already-iconic building is due to open to the world in September and the Scottish Government, along with tourism body VisitScotland, has travelled to the land of the rising sun to forge closer links between the two countries.
Culture and tourism secretary Fiona Hyslop MSP said both Scotland and Japan should take full advantage of the ever increasing links in fields including design, food and drink, education and technology.
The financial benefits of firming tourism connections between Dundee and Tokyo also make sense, according to VisitScotland, with as many as 30 million overseas visits likely to be taken by Japanese citizens by 2025.
Kengo Kuma, who recently returned to the city of Discovery to view his design for himself – and to collect an honorary doctorate from Dundee University –is also responsible for the Tokyo 2020 Olympic stadium.
Fiona Hyslop said: "The links between culture and tourism and Japan and Scotland are perfectly illustrated at V&A Dundee.
"The museum will showcase the best of Scottish design and has made Dundee a must visit destination.
"It also demonstrates what can be achieved when our countries work together, with renowned award-winning Japanese architects Kengo Kuma and Associates designing the stunning building in one of Scotland's vibrant cities."
Visit Scotland's Christina Bruns said: "Scotland has many of the attributes that Japanese visitors enjoy – majestic landscapes, castles, whisky, luxury and unique experiences.
"We know that this market is extremely sophisticated, and that their travels are most regularly driven by the need for cultural experience.
"V&A Dundee will create an unmissable cultural highlight and will build on the strong links between Scotland and Japan, encouraging more visits to and from one another's countries.
"Our aim now is to extend our famous warm welcome to even more Japanese visitors now and in the years to come."