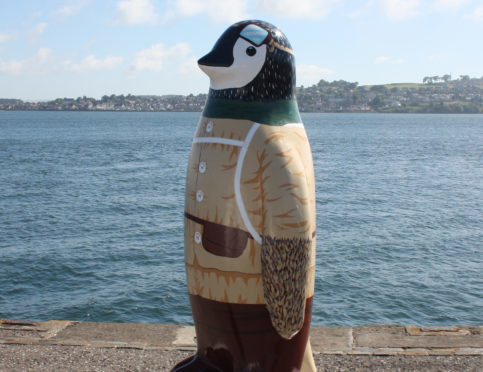 Dundee's west end Eurobins will get more of an artistic spruce-up than first imagined.
The 'Waste of Space' project asked artists to submit proposals to redesign bins in the area.
But after arduous deliberation, judges could not whittle the number of artists down to the planned eight, so instead 12 entrants had their designs approved.
The project falls under the Dundee Decides improvements to Perth Road remit, which asked the people of from all eight wards to vote how cash would be invested in the city.
Dundee City Council asked OpenClose Dundee – the group behind doorways in Stobswell being given a fresh lick of paint by local artists earlier in the year – to organise the refreshing of bins in the area.
The artists submitted five examples of previous work and a description of what they plan to do with the bin.
Russell Pepper, OpenClose Dundee organiser, said the number of participants was increased due to the high quality of submissions.
He said: "The improvements to Perth Road shopping district project was the most voted for in the West End for Dundee Decides. As part of this project, the Eurobins are being brightened up to become focal points in the area, encouraging creativity and recycling.
"Because of the past success of our door trails, OpenClose has been taken on by the council to manage the project and it has been very successful so far. We've had great interest with 80 extremely high-quality submissions from artists and designers.
"Judging was very tough, but is now finished and the bins will be painted and start popping up in the area within the next couple of months."
The chosen artists are: Richard Davies, Isla Valentine Wade, Zoe Gibson, Nicola Wilthsire, Lucy Robertson, Steph Liddle, Jane Wood, Shona Edward-Inatimi, Cathal Burke, Claire Maclean, James Gemmill, Katie Parkin, Emma Claire Fallon and Jerry Woodsford Kane.
Four of the artists – Ms Liddle, Ms Gibson, Ms Edward-Inatimi and Mr Gemill – also took part in the Stobswell door project.
Ms Liddle said: "I'm really looking forward to working with them again.
"It's a fantastic opportunity to challenge myself to work on a larger scale and with different materials to what I usually use day-to-day in my studio."
Mr Gemmill, 29, also designed the Captain Scott penguin in Broughty Ferry as part of Maggies Penguin Parade.
He proposed a submarine design for the bin to tie in with Dundee aquatic history.
He said: "There is a lot of competition for things like this so it is a privilege.
"There's a lot of talented people in Dundee."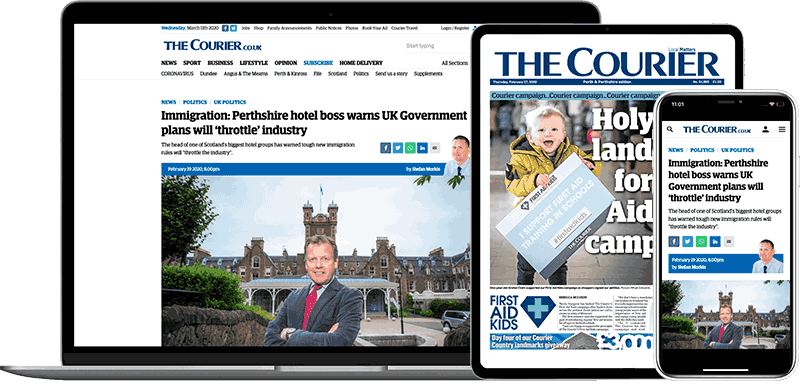 Help support quality local journalism … become a digital subscriber to The Courier
For as little as £5.99 a month you can access all of our content, including Premium articles.
Subscribe