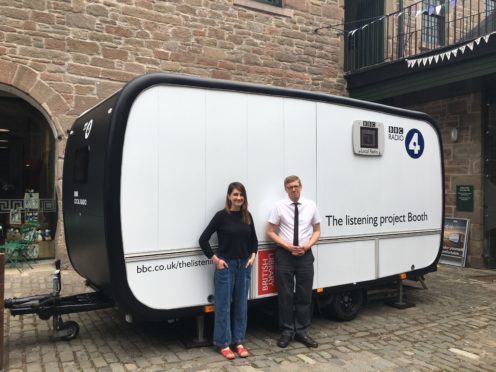 Dundonians are being urged to have their say on issues important to their lives as part of a radio project that will be archived in the British Library.
The Listening Project, broadcast on BBC Radio 4, is based at the Verdant Works until Friday and is open to the public from 10am-6pm.
#ListeningProject rigged and ready to go for tomorrow's @BBCRadio4 live show from @VerdantWorks #Dundee @BBCRadioScot @fifiglover @vicmcarthur pic.twitter.com/XJFnxvdwLQ

— Marya Burgess (@meburgess) July 8, 2018
A custom-made trailer is being used as a mobile recording studio, where people can have conversations about topics that matter to them.
Producer Victoria McArthur said: "The only requirement for people to take part is that there are two of them and they both want to take part in the conversation.
"The idea is for them to have an informal chat and to forget that they're being recorded.
"So far we've had around five conversations, including pre-arranged interviews, but we are open to ad-hoc ones, about anything – love, loss, happiness, adventure."
The Listening Project is travelling all over the UK to hear ordinary people's stories, with Dundee being its only stop in Scotland.
Scottish historian and Courier journalist Dr Norman Watson was recorded talking about Dundee's past as a jute and jam capital, its continuing fame as a journalism hub and its newer industries, including design and gaming.
Dr Watson, who has lived and worked in and around Dundee for around 40 years, said: "When I came it wasn't desolate by any means but there was still a lot to do and it tended to be neglected by the central belt of Scotland.
"Regeneration of some of the poorer quality housing transformed Dundee in the 70s. The arrival of Captain Scott's ship the Discovery in the 1980s allowed us to re-brand the city as the City of Discovery – I think that helped.
"This wonderful regeneration of the waterfront now, with the V&A sort of anchoring it as its centrepiece, I think that's transformative as well, but overall the main difference from when I started in the 70s and now has been the changing industrial landscape.
"When I came here jute was still almost the main employer. There were just about no other industries — it was a single industry town."
Ms MacArthur added that locals and visitors were invited to visit the project even if they did not wish to be recorded.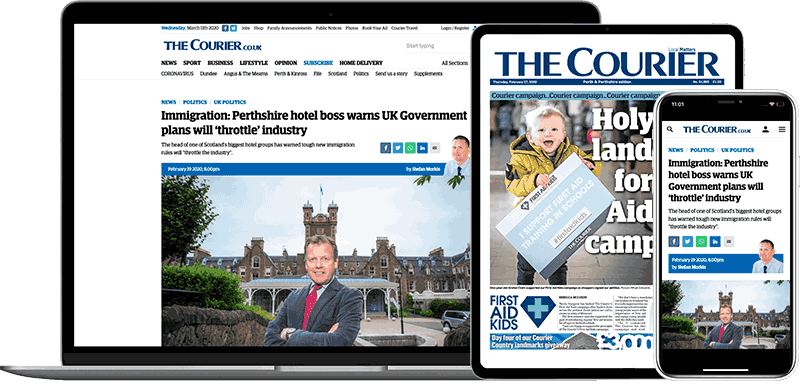 Help support quality local journalism … become a digital subscriber to The Courier
For as little as £5.99 a month you can access all of our content, including Premium articles.
Subscribe