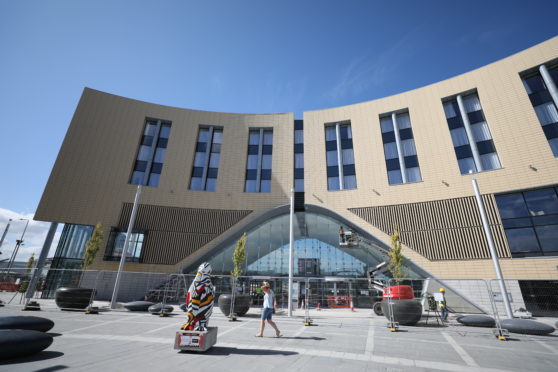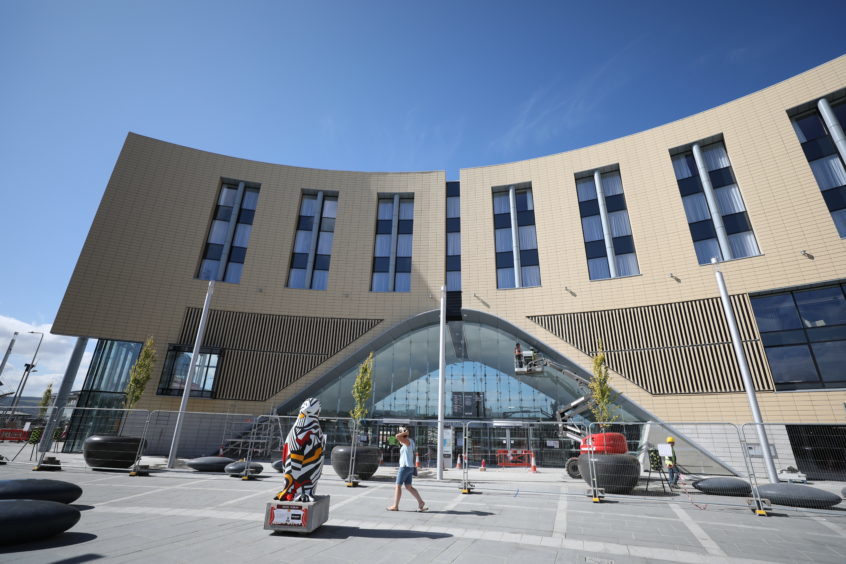 Tourists visiting Tayside during The Open will be forced to pay hundreds of pounds for so-called budget hotels.
Sleeperz, which opened last week, changed its website after The Courier found that mandatory two-night stays above the city's railway station were being offered for up to £1,620 during the championship in Carnoustie.
It's a dramatic increase from the £59.40 for anyone who wants to check in this Friday.
Operations director Steve Allen said the hotel was fully booked while it is understood two rooms are being kept spare in case they are required because of unforeseen problems.
Mr Allen said: "Due to a system error in our booking engine this week our website was displaying artificially high prices. This happens sometimes when the hotel is full, to prevent users of third party websites from booking a room when there aren't any available.
"We don't operate an overbooking policy so the system sets rates to put people off booking. We haven't ever, and don't expect to have, any reservations at these prices.
"If a guest did complete a booking at those rates, they would be refunded entirely and charged the rate of the day, exactly the same as the other guests staying that night."
Rooms are available on July 22, the final day of the championship, for £360.
More established names are also cashing in on the increased demand as tourists flock to the area.
The Queen's Hotel on the Nethergate, which was sold to Compass Hospitality and Seacare Hospitality Singapore last winter, jumps from £53 this Friday to £306 during the tournament.
Hampton by Hilton in the city centre increases in cost by 360% from £89 this weekend to £409 while the event takes place 13 miles away.
David Groundwater, North East Scotland development manager for the Federation of Small Businesses, said high prices run the risk of putting off tourists and potential return visitors.
He added: "We'd suggest that accommodation providers – especially the big chain hotels – should exercise a degree of restraint when setting their prices."
More than 170,000 people are expected to descend on Angus and the surrounding area between July 15 and 22 as one of the world's most prestigious sporting events tees off.
The R&A, which organises The Open, estimates the tourism and economic benefits offered by the tournament could generate as much as £80 million for Tayside.
A spokesperson for Hilton said: "Room rates at the hotel vary based on a number of different factors, and we always offer our guests the best available rate when they book direct."
The Courier called the Queen's Hotel, where the on duty manager said they would "get someone to come back to you" from the group's head office. No response was received.
Other hotels with large increases included the new Hotel Indigo Dundee, which increased from £89 ahead of the tournament to £225 when the golf takes place.
A spokesperson said: "As the dates in question take place on the weekend of The Open, our daily rate has increased due to high demand and reflects other hotel rates in the area on the same day."
Prices at two of Dundee's Premier Inns, in the city centre and at Gourdie Croft on Kingsway West, go up from £67 and £64 to £199 and £179 respectively.
The company was asked to comment but failed to respond.
Dundee West MSP and Sports Minister Joe FitzPatrick said: "While some of the percentage increases might look high, we ought to remember that Dundee ordinarily provides such good value and events like this don't come around often."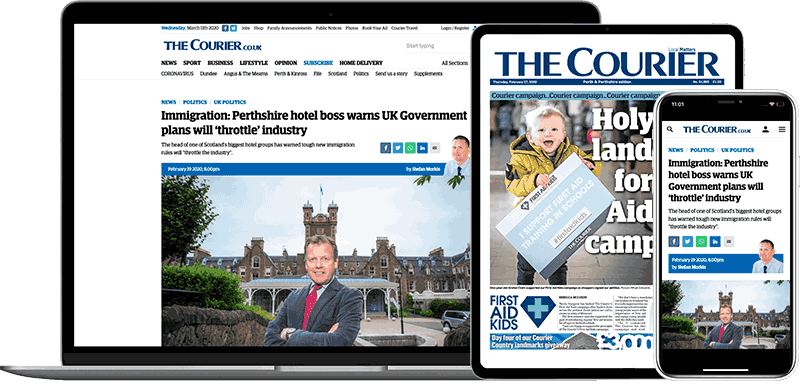 Help support quality local journalism … become a digital subscriber to The Courier
For as little as £5.99 a month you can access all of our content, including Premium articles.
Subscribe