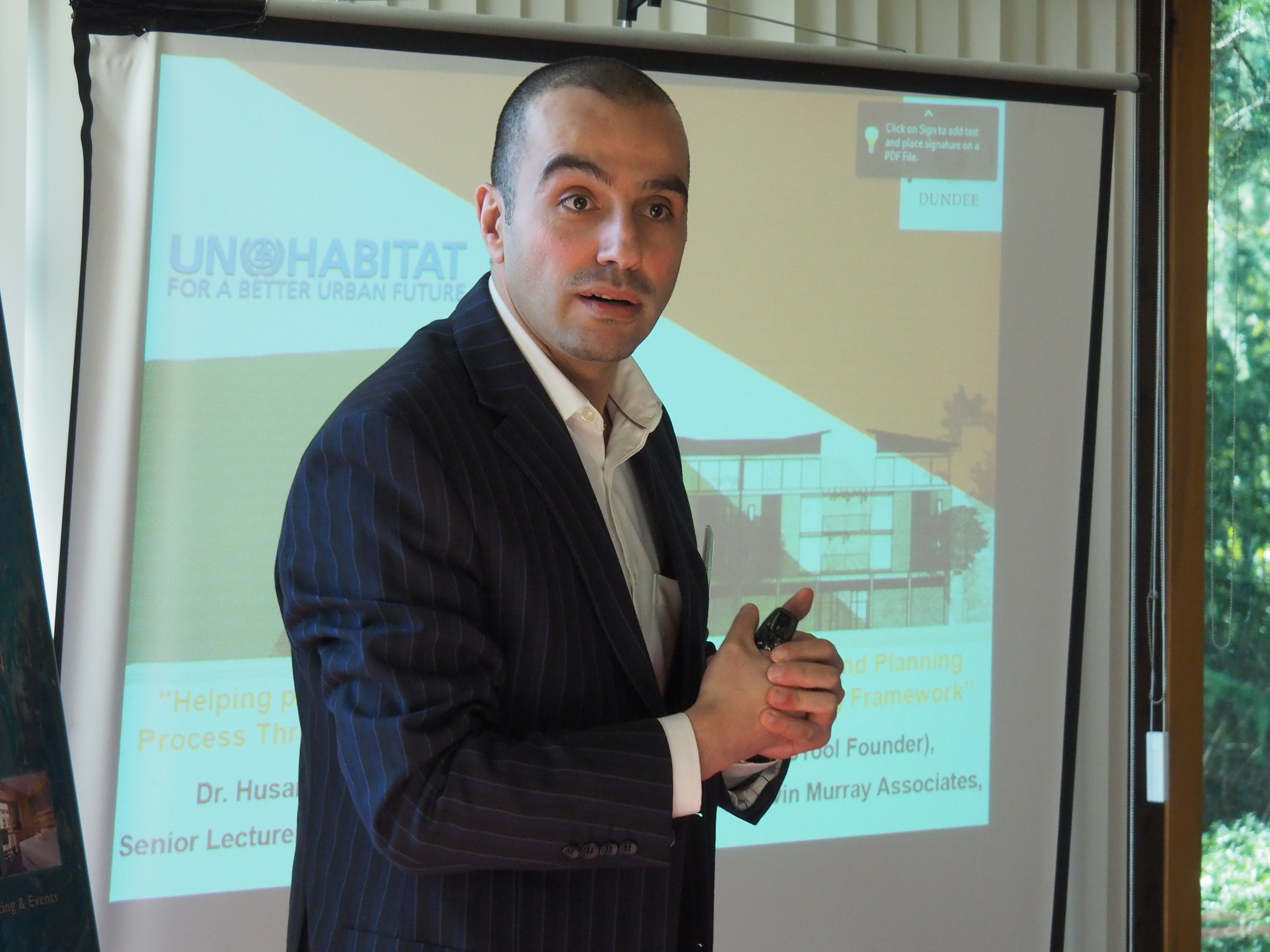 A projected increase in child free households will provide a "great opportunity" for cities and towns across Tayside, according to a leading urban planning expert.
New population estimates released by the National Records for Scotland (NRS) show the number of households across Tayside and Fife with two adults and no children will increase drastically by 2041.
In Perth, there will be around an 18% rise, while Fife can expect 13%, Dundee 10% and Angus 7%
It comes after Dundee was shown to have seen a huge 52% increase in residents embracing urban living according to census data — the most of any Scottish city.
According to Dr Husam Al Waer, a senior lecturer at Dundee University, the new estimates mean urban planners must act now to rethink the type of housing on offer in towns and cities such as Dundee and Perth.
He said: "These projected statistics are quite remarkable.
"We should start preparing for these changes immediately so that we are ready when it becomes a reality.
"An 18% increase in child-free households in Perth and Kinross is pretty incredible.
"It's a great opportunity. If we look to urban areas in Europe we can see they are embracing the idea of city centre living.
"They have a lot of young professionals living in flats with many businesses and good transport links."
He added: "In Scotland, we haven't really moved away from this idea of living where we always have a garden and a driveway.
"But if there will be this many less children living in homes in the near future then we need to refocus what kind of housing we are providing."
The NRS statistics also estimate a significant rise in the number of households containing only people aged over 75.
This, said Dr Husam Al Waer, will be a "very big challenge".
He said: "We will need to improve accessibility within urban areas for elderly people.
"Housing within cities and towns will need to be suited for people this age.
"I'm not sure they are ready in the current format."
North East Liberal Democrat MSP Mike Rumbles said it was important to understand why fewer people were having children.
He said: "A decline in the number of children being born is not a concern by itself but coupled with an aging population it does start to store up problems for the future.
"We need to have a better understanding of why fewer and fewer people are choosing to have children and how that will affect communities, especially in rural areas like Angus and Aberdeenshire. For example, is it all down to economic uncertainty or do societal and life style changes also have an impact?
"Investing in local services and creating more skilled and well paid jobs in rural areas would be one way to encourage young families to lay down roots.
"This is another good reason for more long-term and joined-up thinking from both our governments in Edinburgh and London and it would be helpful to have a grown-up discussion about the future of immigration to our country."