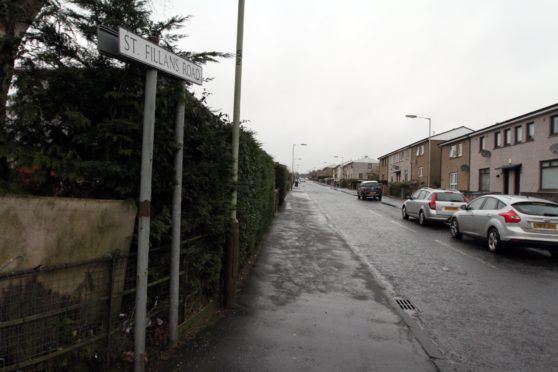 Residents on a Dundee housing scheme have hit out at police over their "reluctance" to deal with anti-social motorbike use.
The force has appealed for people to report incidents following recent complaints about yobs in Ardler.
Those living in the neighbouring St Mary's area said the problem is continuing, despite numerous reports to officers.
Police Scotland stressed has been tackling illegal motorbike use for a number of years through a campaign dubbed Operation Challenge.
But residents, who said they were too afraid to give out their names for fear of repercussions because culprits live near their homes, spoke out about the problem, which they say is ongoing.
A woman living on St Fillans Road said: "It's an absolute nightmare, a child is going to get killed in a bad accident with the amount of near misses.
"I have reported to police as have many others on numerous occasions – they drive at  excessive speeds and they have no licence or insurance."
A male resident said St Fillan's Road and nearby St Kilda Road were hot spots for boy racers "speeding up and down doing wheelies".
He added: "I've seen them on numerous occasions speeding past kids who are playing on the hill behind the play park on St Kilda.
"The bikes appear  during the week about tea time and that's them until late at night and the weekend they can be out most of the day.
"The police seem very reluctant to do anything about them even though most folk are on the phone to them near enough every night, or when they give chase, the bikes dart through paths to evade the police.
Police Scotland said that they are working together with the Dundee Community Safety Partnership to undertake intelligence gathering, patrolling of hots pot areas and diversionary work through school inputs.
A spokesperson said: "Those that insist on using their vehicles illegally face prosecution with the potential of incurring fines, driving bans and in certain circumstances, prison sentences.
"Aligned to this, officers will use their powers to seize vehicles which may lead to their destruction.
"We would ask the public to support the partnership in its work by contacting Police Scotland or Dundee City Council Community Safety Warden service with sightings and information.
"In particular, we would like descriptions of vehicles, identity of riders, if they are known, and places where motorbikes are being kept or where fuel for these vehicles is being bought."