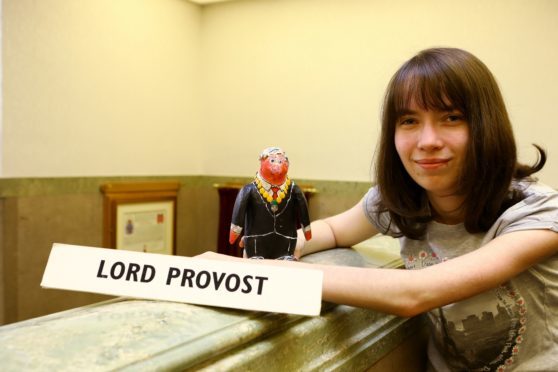 A schoolgirl from Monifieth completed Maggie's Penguin Trail with a handmade tribute of Lord Provost Ian Borthwick in tow – then sent it to the man himself.
Chloe Townsend, 16, made a penguin in the image of Mr Borthwick as part of a Monifieth High School project.
Pupils were challenged to decorate miniature versions of the penguins. They were then auctioned off to raise money for Maggie's Dundee.
Chloe insisted her mother Susan buy her penguin so she could take it on a tour of the statues. One bid had already been made so Susan offered £30 to secure her daughter's work.
The pair then visit each of the 80 statues on the trail and Chloe was photographed holding her Lord Provost penguin with all of them.
Chloe, who is autistic, wanted to surprise Mr Borthwhick with the gift and went to the Council Chambers on Friday July 13 with her mother, but unfortunately he was not there having flown out for a trip to Germany.
Instead they handed it to council officers, along with a letter written by Chloe. Both have been left on Mr Borthwick's desk for when he returns.
Susan said: "It took about 10 days and we finished with the one just outside the McManus.
"Chloe's carers took her to Kirriemuir and Brechin, but we went with her to Perth, St Andrews and a lot of the other ones.
"I visited places I have never been before so it's a good way to see the area."
She said her daughter had a real soft spot for the Lord Provost and she hoped the miniature penguin would make a nice welcome home gift for him when he returns from Germany.
"She thinks he is a really special man. They've met a few times through things at school and she thinks he is wonderful," she said.
"Hopefully he will have it sitting on his desk.
"She gets focused on things and they have to be completed. When she puts her mind to something it has to be done.
"It made Chloe's day getting to see the chambers. It's a shame the Lord Provost wasn't there on the day, but I hope he likes it when he gets back.
"It's been a great experience."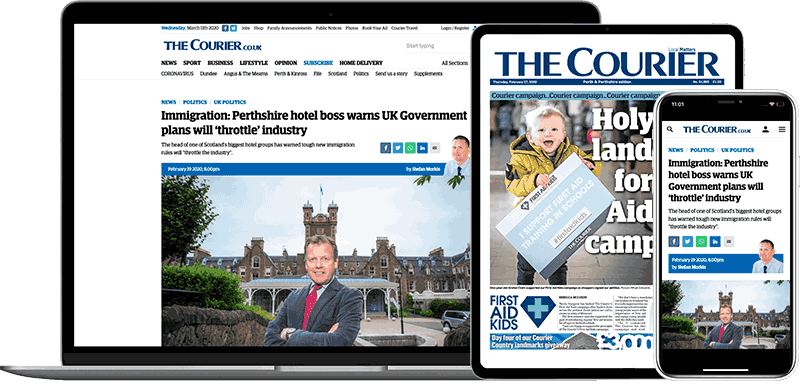 Help support quality local journalism … become a digital subscriber to The Courier
For as little as £5.99 a month you can access all of our content, including Premium articles.
Subscribe