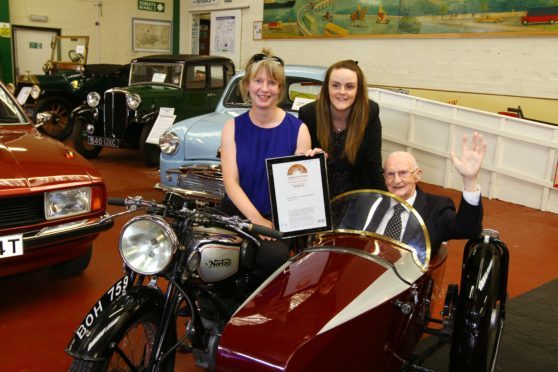 Dundee Museum of Transport is celebrating after officially earning museum status.
The popular family attraction, which opened in April 2014, has now been granted its new status by Museums Galleries Scotland following a lengthy application process.
Shona Robison MSP visited the museum on Friday afternoon to help celebrate the award.
Samantha Walker, museum manager and the only full-time member of staff, said she was delighted with the countless efforts the museum's 50-strong team of volunteers had put in.
She said: "The awarding of museum status has been a long time in the making.
"It is an honour really to join this exclusive list of museums and attractions.
"The panel looks through all of our policies, work and future plans with a fine tooth comb, so it has been very rewarding to be told we have met their very exact standards.
"The whole process has taken around two years and a lot of hard work from our volunteers here has gone into the process.
"Thanks must go to the Matthew Trust, without whom we would not be able to employ a full-time member of staff and also Leisure and Culture Dundee through the McManus galleries.
"They have been our sponsors through this process, offering advice in areas including collection preservation and taking care of our exhibits."
The museum recently received funding to begin renovation work at Maryfield tram depot, where staff hope to move to by 2020, following a grant award from Dundee Historic Environment and the council.
The Forfar Road site is thought to be the oldest surviving building of its type in Scotland and workers began the process of restoring the cobbled forecourt and surrounding walls and railings to their former glory in March this year.
The museum's new chair, former Lord Provost John Letford, said the attraction was another shining jewel in the city's heritage crown.
He said: "This has been a very important day for the museum and a testament to the work put in by Samantha.
"It is another step forward for us and shows the aspirations all involved with the museum have.
"There are a group of dedicated volunteers, who give up their time and efforts who make this museum possible.
"The transport museum is an important addition to the rich history of this city."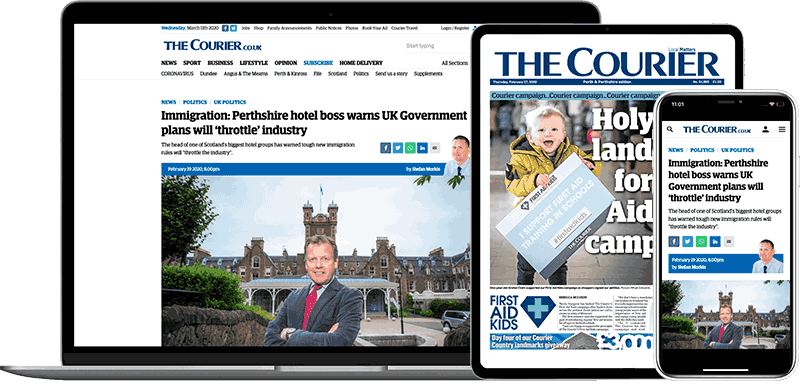 Help support quality local journalism … become a digital subscriber to The Courier
For as little as £5.99 a month you can access all of our content, including Premium articles.
Subscribe