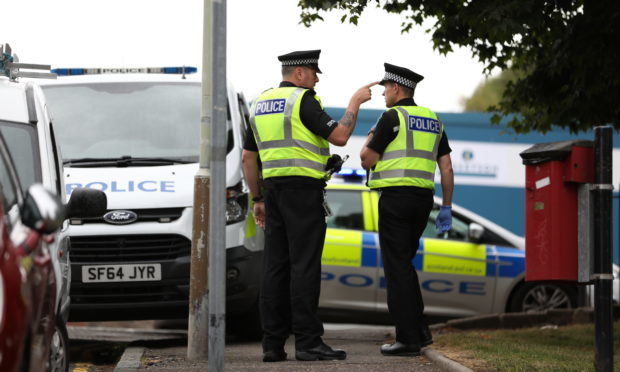 A teenager covered in bruises was seen running into traffic to escape his pursuer following an early morning fracas in Menzieshill on Tuesday.
Police descended on a flat in Charleston Drive following the incident, which occurred just after 9am.
Officers arrested six people.
Residents said the area is notorious for its all night parties and for fighting in the street,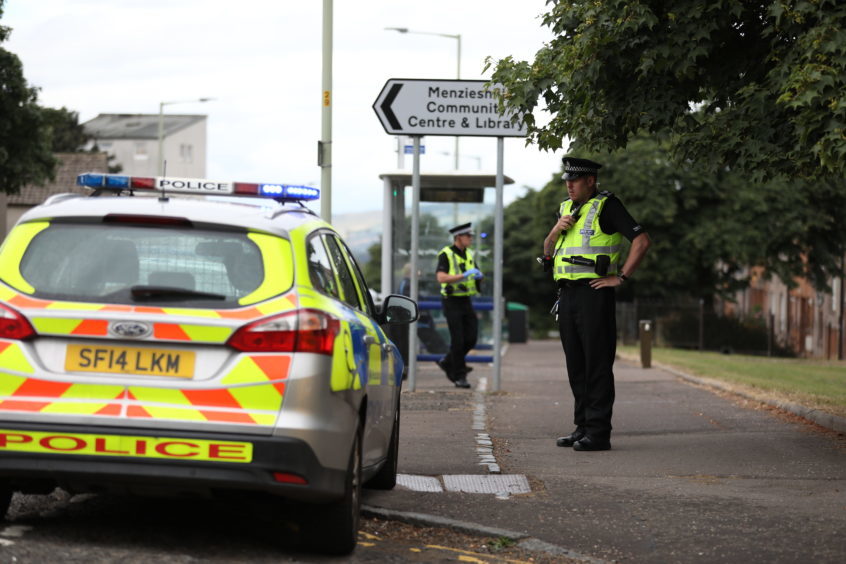 One nearby resident said they had seen an injured teen running down the road towards Spey Drive in order to escape another man.
The neighbour, who asked not to be named, said: "I saw a teenager running down the street being chased.
"He was wearing a grey tracksuit and was covered in bruised. He ran past a red car into the middle of the road and nearly got run over.
"He was being chased by someone in a maroon top. All the cars stopped and there were a bunch of people running there before they both ran off."
Amy Deans, 20, said she saw a man jump out of the window of the ground floor during the fight.
She also said the incident has left her fearing for her two-year-old son's safety.
She said: "Where they were fighting is where my son usually plays. I can't even begin to imagine what could have happened if I had been outside with him when something like this was happening.
"What am I supposed to say to him? Yes, Mason it's OK, it's OK, just ignore the people who are covered in blood and running around.
"It's definitely making me want to move somewhere else. But why should I? I moved here two and a half years ago so this is the only place my son knows."
She added: "It's Tuesday morning. Who's on it on a Monday?"
Another resident of the block said there had been a party in the flat that lasted all night.
He said: "I got off the bus to come home about 10.30pm and there was a party going on there.
"I then got woken up about 4.30 because of shouting from the flat.
"Then, about 9.30am, all the police appeared."
A Police Scotland spokesman said: "Officers were called to a disturbance in the Charleston Drive area of Dundee at around 9.45am.
"Six people were arrested and inquiries are ongoing."