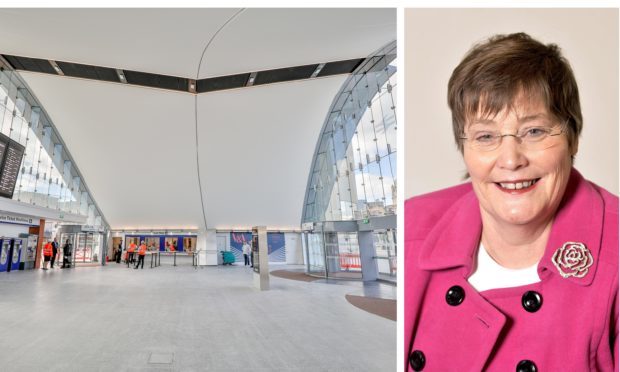 A former MP who uses a wheelchair was left stranded on the platform of Dundee's brand new train station after the lift broke down.
Dame Anne Begg was visiting Dundee from her home in Aberdeen for a meeting in the city on Tuesday morning.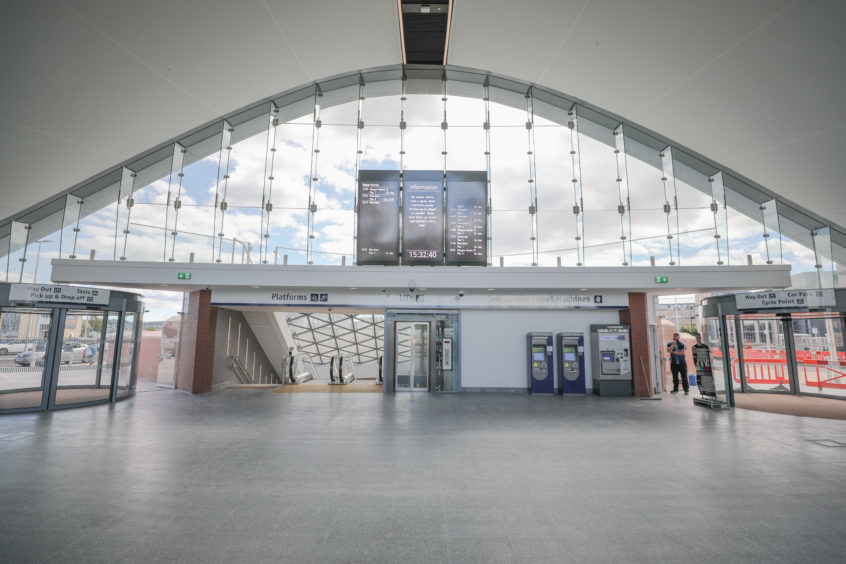 As she arrived into Dundee's newly revamped, multi million pound train station she was approached by members of staff who informed her the only accessible lift had broken down.
Dame Anne was born with the rare genetic condition Gauchers disease, which causes her bones to break regularly, and has used a wheelchair since 1984.
Initially, staff offered her the opportunity to continue her journey through to Leuchars, where she would then be driven by taxi to her destination.
But due to the short time between her arrival in Dundee and the beginning of her meeting, she said this alternative was unworkable.
Literally stuck at brand new Dundee station. Lift not working so can't get out of station. Having to get train back to Aberdeen missing meeting. @ScotRail fail

— Dame Anne Begg (@annebegg) July 17, 2018
While I was stuck on platform at Dundee Station coz lift out of action, 2 wheelchair users couldn't get into station to catch their train. New lift broken twice in a week! Will I get my money back @ScotRail ?

— Dame Anne Begg (@annebegg) July 17, 2018
As a result of not being able to leave the station, the former Aberdeen South Labour MP said she had no choice but to catch the next train back north, missing her appointment.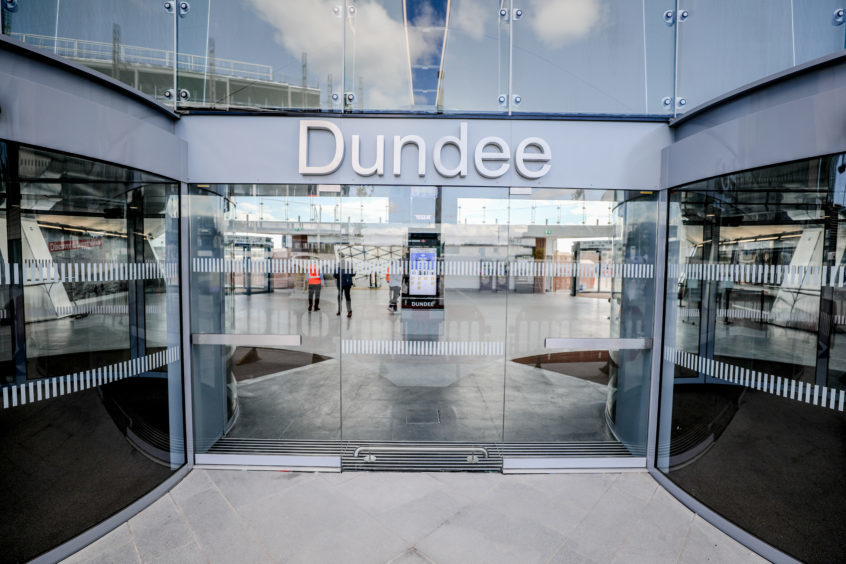 Dame Anne said she was now concerned about provisions for disabled people's access at the new station.
She said: "I arrived on the train at around 10.15am for a meeting in Dundee which was to start at 10.30am.
"I was told I could continue through to Leuchars and get a taxi back from there, but it would not have got me into my meeting on time.
"I got off the train in the hope an engineer might be able to fix the new lift quickly, but it turned out it would be a two-hour call out, which left me with the choice of either hanging about on the platform and missing my meeting, or getting back on the train and missing my meeting.
"Someone told me it was the second time in the station's opening week the lift has been out of order.
"I am quite concerned about how disabled people and those who struggle with stairs and escalators are supposed to be able to leave the platform at this brand new station if the lift breaks.
"There does not seem to be any proper contingency."
Dame Begg said the staff at Dundee had been very helpful but it was up to Scotrail to put contingencies in place for the future.
A ScotRail spokesperson said: "We're very sorry to Dame Anne, and any other customers who were affected by the broken lift at Dundee station today, which has now been repaired.
"When things go wrong, we endeavour to put them right – which is why we provide alternative accessible transport for customers when they are unable to access our stations."