Dozens of fans lined the streets to say goodbye to Dundee, Spurs and Scotland legend Alan Gilzean on Friday.
The striker died early this month at the age of 79, shortly after being diagnosed with a brain tumour.
"Gillie" starred for the Dark Blues when they won the First Division championship in 1962-62 and reached the semi-final of the European Cup the following season.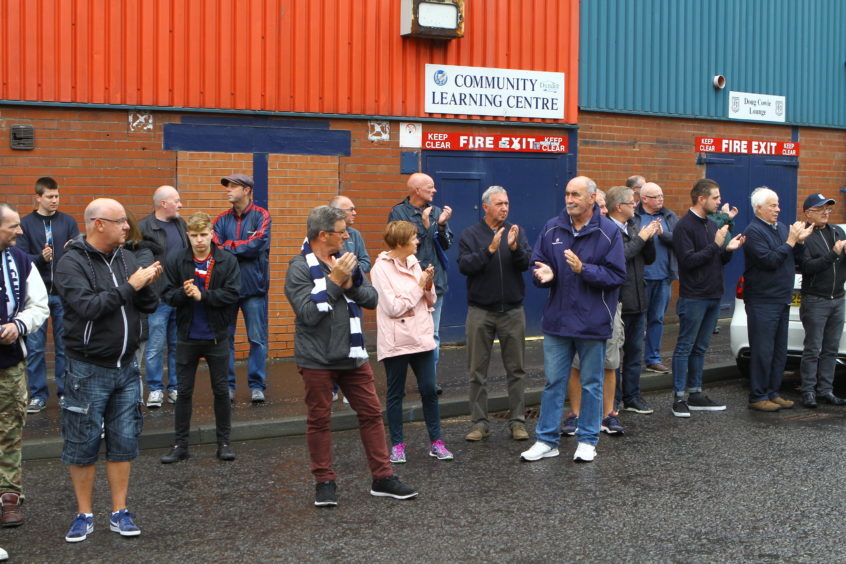 He then moved to Tottenham Hotspur where he bagged a series of trophies and earned the title "The King of White Hart Lane" from supporters.
A number of his former Spurs team-mates, including Pat Jennings and Martin Chivers attended the funeral service, which was led by Rev David Robertson of St Peter's Free Church.
The eulogy was delivered by football writer, Dundee FC fan and author Patrick Barclay.
Before the service, more than 80 fans gathered outside Dens Park to pay their lass respects to "Gillie" as his casket was taken from the stadium to the crematorium.
There, another group of around 20 supporters applauded as the casket was driven through the crematorium gates.
VIDEO: Moving moment fans erupt into applause as Dundee and Spurs legend Alan Gilzean leaves Dens Park for final time
William Boxey, 70, said: "He was an absolutely brilliant player. He was my hero.
"I remember getting his autograph. Before the European games me and a friend made a banner saying 'King Gillie'.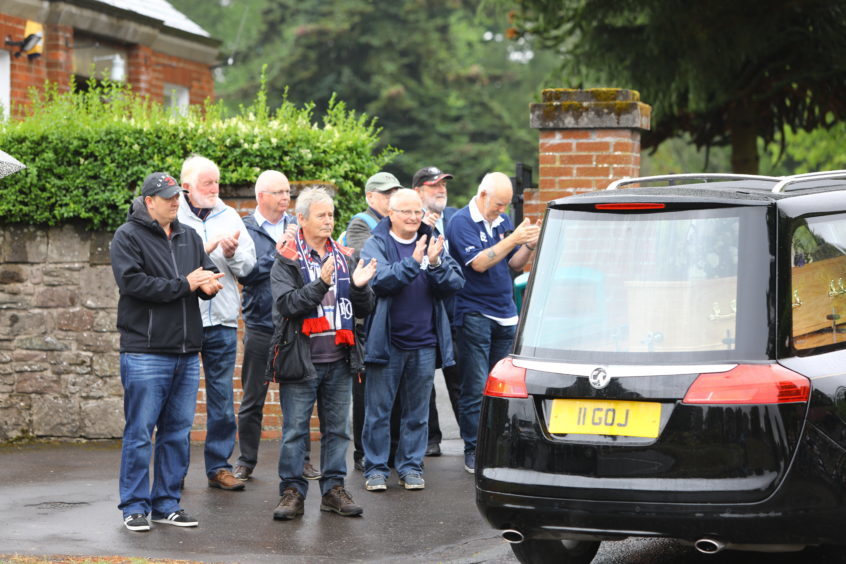 "We spent hours making it."
65-year-old George Shand brought his 10-year-old grandson Maison Cree and five-year-old granddaughter Ella Cree along to Dens.
He said: "I doubt very much that we will see a better player.
"It was emotional to see everyone clapping but it was very nice to see.
"My first-ever season as a fan was the year we won the league.
"He was part of an incredible team at the time."
He added: "My grandson Maison is currently a Dundee United fan but I've got him a season ticket for Dens.
"He may well be a Dundee fan soon enough."
84-year-old John Glenday, who started attending games in the late 1940s, said Gilzean brought "a lot of good times" to Dens Park.
He added: "He was one of the best players ever to play for Dundee."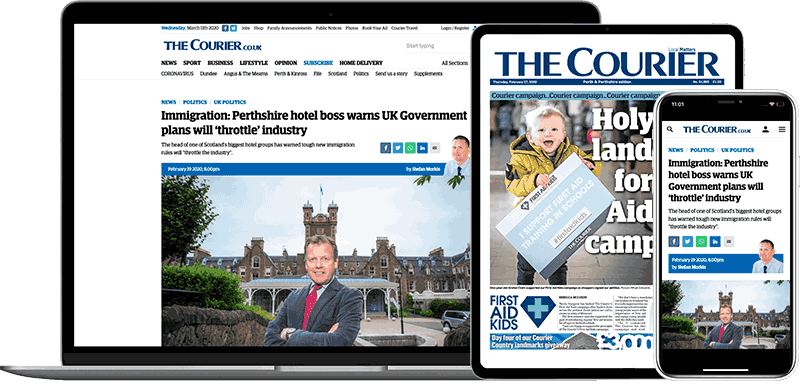 Help support quality local journalism … become a digital subscriber to The Courier
For as little as £5.99 a month you can access all of our content, including Premium articles.
Subscribe