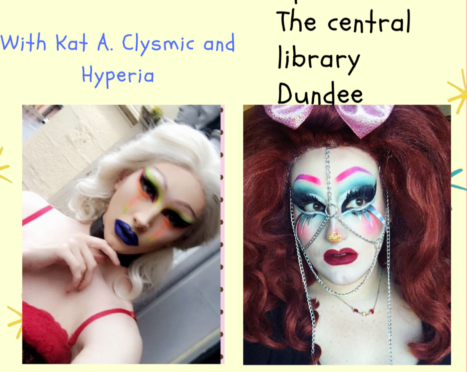 A drag queen duo are to hold their first story time event in Dundee in a bid to promote inclusion and diversity among the city's children.
Inspired by a San Francisco-born initiative of the same name, Drag Queen Story Time seeks to challenge stereotypes among young children through performance art and stories.
Drag Queens Kat A Clysmic and Hyperia will host the free event on Friday at Dundee Central Library — which will be one of the first of its type in Scotland.
Dawn Irvine, Leisure and Culture Dundee library and information worker, said diversity is at the heart of the message libraries seek to spread.
She said: "We are really looking forward to our first drag queen story time and appreciate Niko and Amy (the two performers) giving up their time to put on this event.
"Our libraries are a place where everyone can feel welcome, so it makes sense that we are a venue for the first drag queen story time in the city.
"This is an opportunity for parents and carers to open up themes of acceptance and understanding if they so wish but also have fantastic fun with songs, games and storytelling to enjoy."
Similar events which have been held across the UK in schools, libraries, and community centres have been largely well received by parents and teachers.
Campaign group Time for Inclusive Education (TIE), which aims to tackle prejudices around LGBT issues in Scotland's schools, have called for the initiative to be rolled out across all schools.
The group did, however, warn the shows must be age and stage appropriate for pupils.
Drag Queen Niko Cavanagh, who will be appearing as Kat A Clysmic feels the shows could be important in tackling hate crime.
Niko said: "Drag queen story time is something I have wanted to start in Dundee for quite some time now, I'm so happy to have the opportunity to do so.
"The main reason why I have wanted to start drag queen story time is because, to me, one of the most important things is to help people understand diversity.
"I know in Scotland we have a lot of rights legally but there is still a large number of hate crimes that take place.
"In my opinion I feel like if we allow children to witness diversity from a young age, be that with drag or just expressing yourself anyway you want, then they are more likely to accept these things later on in life.
"Plus it's a whole load of fun and everyone gets to enjoy themselves."
Kids of all ages are welcome along to the event, which will take place at Dundee Central Library between 1pm and 2pm on Friday July 27.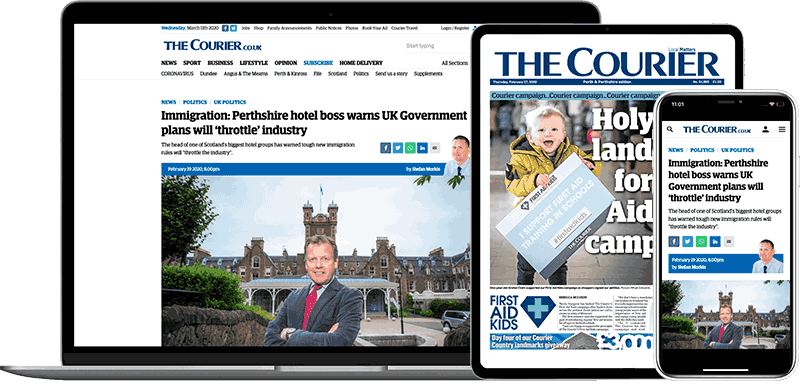 Help support quality local journalism … become a digital subscriber to The Courier
For as little as £5.99 a month you can access all of our content, including Premium articles.
Subscribe