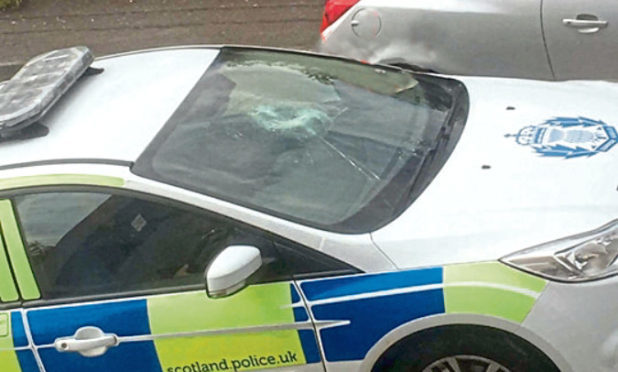 The police have launched an investigation after a patrol car was damaged outside Hilltown Police Station.
The windscreen of a Ford Focus was smashed in broad daylight just yards away from the door of their office on North George Street.
A police spokesperson said the vandalism happened on Saturday afternoon some time before 2.30.
It is unclear how the windscreen was smashed and officers are continuing to investigate the crime.
A member of the public who took the picture said he walked past the vehicle outside the station on the Hilltown just after the incident took place.
Local SNP Coldside ward representative Councillor Mark Flynn said: "Vandalism is unacceptable in any terms.
"I would just ask any of the local residents with any information to pass it on to the police.
"I had been made aware of some anti-social behaviour that had been going on in the area recently but I was informed that the police had dealt with that.
"I certainly wouldn't like to see that kind of behaviour increase and I haven't heard of any similar incidents like the one with the police car."
A spokesperson for Police Scotland said: "We can confirm that one of our patrol cars, a Ford Focus, was vandalised in North George Street some time before 2.30pm on Saturday July 21.
"The matter is being investigated and we would like to ask anyone with relevant information to call 101 or speak to any police officer.
"Our reference is incident 2263 of July 21."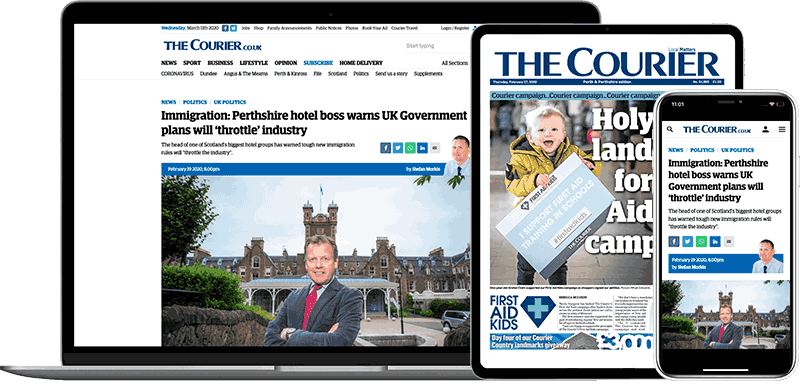 Help support quality local journalism … become a digital subscriber to The Courier
For as little as £5.99 a month you can access all of our content, including Premium articles.
Subscribe