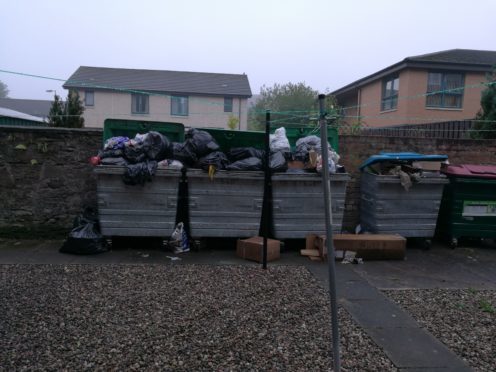 Dundee residents have hit out at the council for failing to collect rubbish and not replying to requests to do so.
Leszek Rzepecki has raised concerns about a series of missed collections in his Rockwell Place home.
And Sarah Smith, who contacted the council more than two months ago with a similar problem, is still waiting for regular service to resume on Ann Street.
Both have reported overflowing bins with rubbish strewn on their streets, even including dirty nappies.
The council has promised it will take "appropriate action", despite making similar promises in relation to Ms Smith's situation in May.
Mr Rzepecki said collections have been "repeatedly missed" in his block of flats, as well as adjacent tenements in Lorimer Place.
He said collections were missed on June 26 as well as July 3, 10 and 24 – meaning that there was only a single collection, on July 17, in recent months. This is despite the new schedule published earlier this year saying there would two weekly collections – on a Tuesday and a Friday.
He said: "This has been an ongoing problem. This is creating a health hazard, and considerable discomfort for residents.
"One could overlook the occasional missed collection, problems do arise, but this has become the norm rather than the exception. If this is now the best the council can do, perhaps they could have the courtesy to inform landlords and tenants, so we could withhold that portion of council taxes and make other arrangements for an uplift."
The bins in Mr Rzepecki's Rockwell Place flat sit in the block's back garden. Council staff need to take them through the close to empty them into the truck. In the process, they often "gouge the plaster out of the walls", according to Mr Rzepecki.
Ms Smith wrote to the council in May complaining about frequency of uplifts in Ann Street. Although she never got a response, the problem did improve for a "couple of weeks" but has since worsened.
She said: "Unfortunately the issue has not been resolved. For the past few weeks rubbish has been left on the streets and the bins are overflowing.
"There has been dirty nappies and food lying on the pavement. I have still had no response from the council regarding my first complaint.
"Recently it's been really bad. We've had to walk through rubbish to get to the house."
A council spokeswoman said: "We are aware of the situation and are taking the appropriate action.
"We would encourage residents to use the correct bins to recycle the appropriate materials."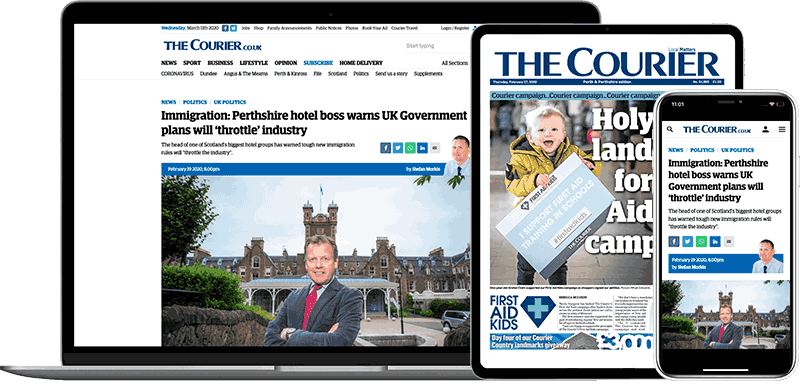 Help support quality local journalism … become a digital subscriber to The Courier
For as little as £5.99 a month you can access all of our content, including Premium articles.
Subscribe