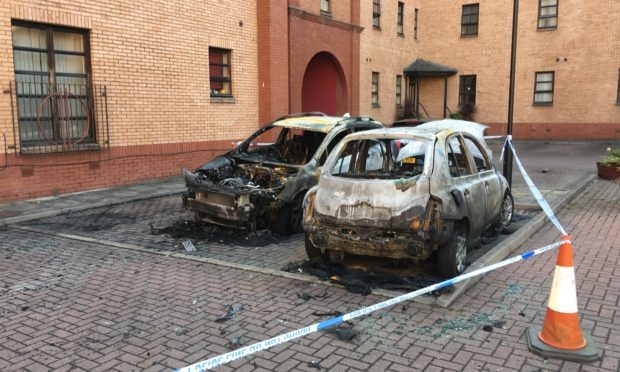 A 32-year-old man has been remanded in custody after allegedly setting fire to vehicles in Dundee city centre.
Christopher Adam, of Hilltown Terrace, is facing five charges including setting fire to a car, a motorbike cover and a restaurant menu, breaking into a vehicle and stealing a TV, and throwing a traffic cone at a restaurant's windows, while on bail.
He appeared on petition at Dundee Sheriff Court on Monday and made no plea.
The charges state that on July 27, the accused broke into a motor vehicle on Trades Lane and stole a television.
On the same day, he is said to have wilfully and recklessly destroyed or damaged property belonging to another without reasonable excuse, by repeatedly throwing a traffic cone or similar at the windows of Brassica restaurant on Shore Terrace, causing damage.
A third charge states that the man also wilfully set fire to a menu at Brassica, with the flames spreading and causing damage to the table it was sitting on.
Furthermore, the accused is alleged to have wilfully set fire to a car, with the fire spreading to adjacent vehicles and causing "extensive damage" to both at Trades Lane.
A final charge accuses Adam of wilfully setting fire to tarpaulin, which caused damage to a motorbike it was covering, at Allan Lane.
All of the alleged offences were said to have been committed on Friday, July 27 while Adam was on bail granted bail on February 8, 2018 at Dundee Sheriff Court.
He was remanded in custody and his case was continued for further examination.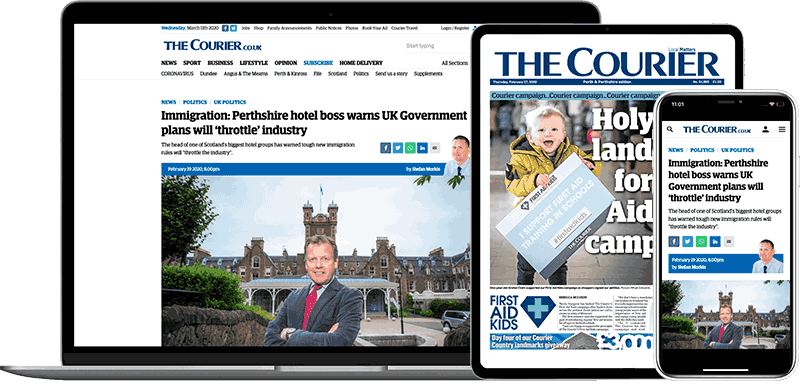 Help support quality local journalism … become a digital subscriber to The Courier
For as little as £5.99 a month you can access all of our content, including Premium articles.
Subscribe