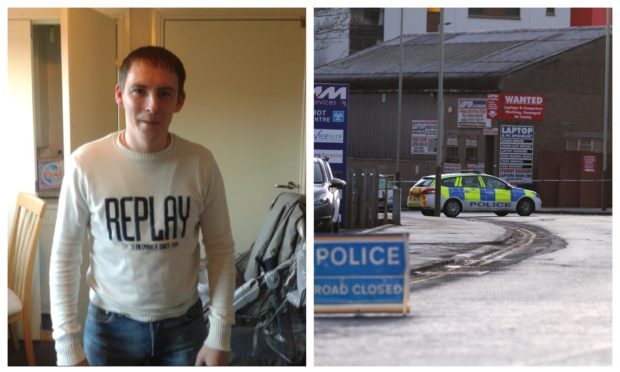 A rapist who attacked a teenage student in a Dundee car park weeks after his release from prison is back behind bars.
Mark Arnott, 37, threatened to stab the petrified woman before carrying out the assault in West Henderson's Wynd on November 23 last year.
He told the 18-year-old: "Come with me. I have got a knife. I will stab you."
Arnott's victim has now been left unable to trust anyone and is unable to go outside on her own.
He was locked up for nine and a half years after previously admitting the rape charge at the High Court in Glasgow.
Arnott forced the woman to have sex before he was eventually chased by a group of people who had come out of a nearby dance class.
It was previously revealed to the court that Arnott was back on Dundee's streets for 20 days after being released on licence for robbery. This sentence had not been due to expire until May 2020.
Judge Lord Mulholland heard how the victim was walking near the car park at about 8.10pm on November 23 last year with Arnott standing nearby smoking a cigarette.
CCTV footage caught Arnott running up behind the teen and grabbing her.
She attempted to struggle with Arnott but was dragged into the car park and spotted a condom packet in his hand.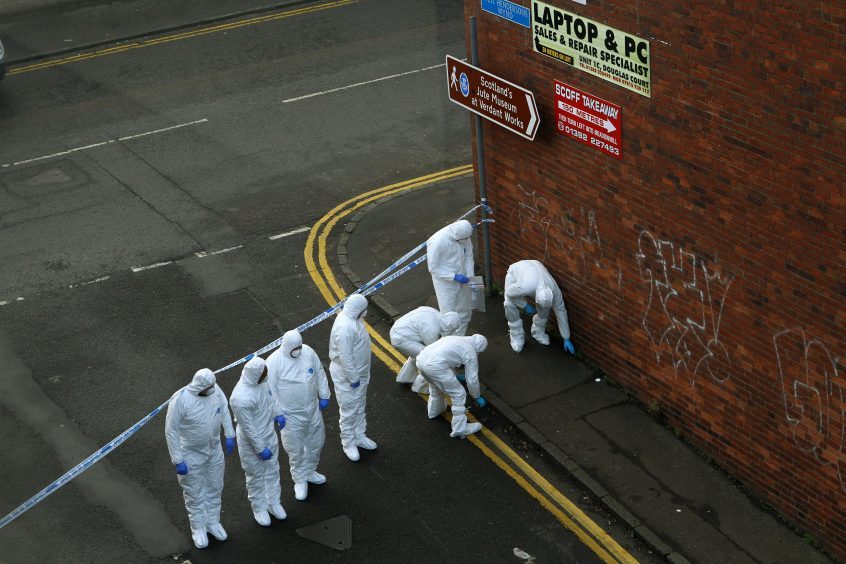 Advocate depute Lynsey MacDonald said: "She pleaded 'no, no, please don't do that to me'."
The victim "begged" Arnott not to carry out his depraved attack but he took no heed of her pleas for mercy.
In a bid to keep him calm, hoping he would release her, she began talking as if the ordeal was consensual.
At around 8.35pm, the woman saw a group of people leaving the nearby Downfield Musical Society.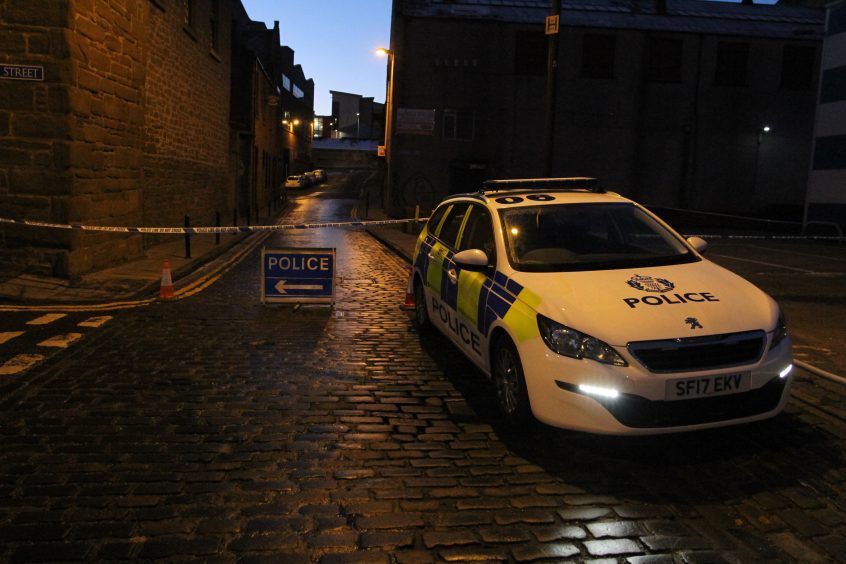 She screamed: "I am being raped. He is raping me."
Arnott fled the scene and the woman was assisted by the group with certain members giving chase.
But he was traced by police on November 26 at his work after DNA evidence was obtained.
He told officers during an interview that he "bumped into" the victim. Arnott claimed they "clicked" and that there was "canoodling".
Arnott said she "changed" after the woman realised she had been seen which was found to be a lie.
Tories criticise SNP for Dundee rapist being freed — but he was released from jail in England
"It's time for you to pay the price for your crime"
The court heard his distraught victim has self-harmed and felt suicidal following her ordeal and has undergone a range of medical tests and sessions with psychologists.
In her victim impact statement, she said it is a daily achievement that she has "survived another day"
Defence counsel Ronnie Renucci said Arnott initially intended to assault and rob the woman.
Mr Renucci said his client was under the influence of drugs at the time of the offence and had struggled to cope with life following his release from an English prison.
He told Lord Mulholland: "The only explanation I can give as to why his judgement was so clouded is the amount of drugs he had taken and having been released from that English sentence found life difficult to adjust.
"To his credit he had found employment in that short period of time but unfortunately he returned to his use of drink and drugs as a coping mechanism.
"His recollections are somewhat hazy as a result. He does very much regret his actions.
"The only credit he can take is that he pled guilty and spared the complainer any further anguish at his hands."
Lord Mulholland handed Arnott an extended sentence of nine-and-a-half years in prison with four years of supervision following his release.
Addressing Arnott, the judge said: "You were released on licence on November 3 from a sentence of four-and-a-half years at Southampton Crown Court for robbery.
"Twenty days later in a public place in Dundee you assaulted and raped a young woman, an 18-year-old woman, a student who came to study in Dundee at one of our great universities. She was a complete stranger to you.
"As a result of you raping this young woman, she has suffered panic attacks, flashbacks, nightmares, periods of self-harming, suicidal thoughts, difficulty in sleeping, she's scared of the dark, difficulty in concentrating.
"You inflicted this suffering on her by your actions. It's time for you to pay the price for your crime."
Police praise victim's courage
Tayside Police Division welcomed Arnott's sentencing.
Detective chief inspector Graham Binnie said: "This was a horrendous crime, and we are pleased to hear about the conclusion of the court case.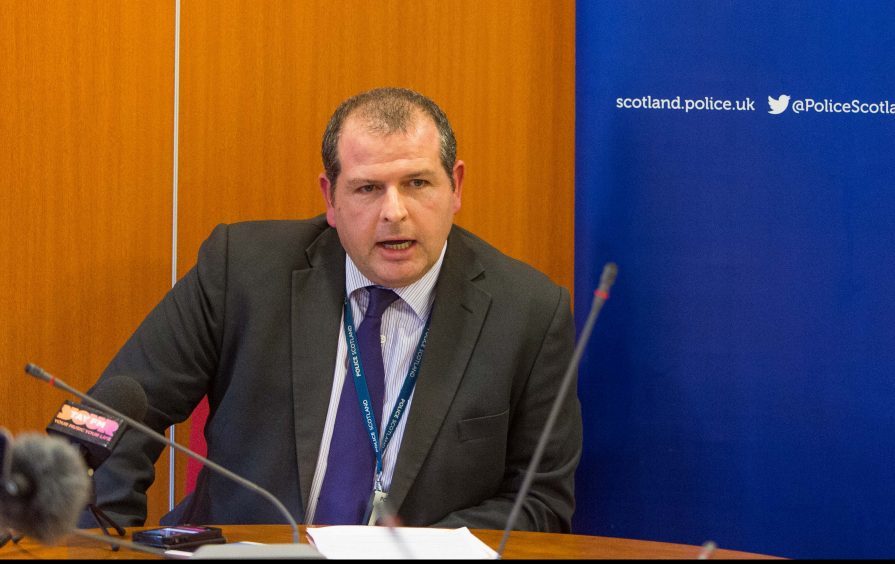 "I would particularly like to acknowledge the courage of the victim who, despite the trauma she suffered at the hands of Arnott, was able to provide vital evidence and information to the police which enabled us to identify and arrest him.
"We wish her well in her continuing recovery, and hope today's sentencing provides her with a measure of closure.
"I would also like to acknowledge the assistance provided by the public, with a number of witnesses coming forward to assist us. We received a good response to our appeal for witnesses and the information gathered contributed significantly to our investigation.
"Finally, I would like to thank the local businesses in the area where the attack took place, who had to deal with considerable disruption while the forensic investigation at the scene of the crime took place."