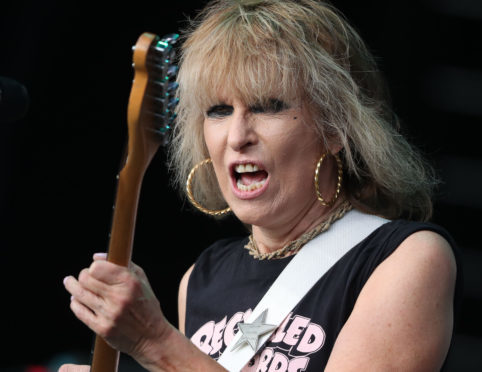 Pretenders legend Chrissie Hynde is urging music fans to put their phones away when the band perform in Dundee next month.
Hynde was forced to apologise to fans in Dubai in October when she stormed off stage after swearing at fans who were filming the concert on their smartphones.
Speaking in the run-up to the concert at Slessor Gardens, the 66-year-old singer said it is still a problem which is "extremely distracting".
She is now asking fans to watch the show with their eyes just like they would have done in the band's 1980s heyday.
She said: "It is still a problem, and I never like people taking pictures during shows, not for any reason other than, like millions of humans, I don't really like my picture taken.
"I find the phone thing extremely intrusive, as does everybody in modern life.
"Everyone complains about it, and yet everyone's on their phone.
"We're all sort of addicted to the use of phones.
"But you wouldn't pull a phone out in a theatre performance, although people do, and I've heard of actors who have stopped in the middle of a play.
"When you're on stage and you look out and you see someone on the phone, whether they're texting, talking to someone, filming, it's like seeing a big barrier between you and the audience.
"It's extremely distracting.
"I can forget lyrics.
"It really can throw me off my stride."
Hynde said there is no solution other than ask people not to use their phones.
She has also blamed pop artists for exacerbating the problem by encouraging fans to take photos.
The Pretenders will be performing in Dundee on September 9 as part of the Grand Slam 2018 tour alongside Simple Minds and KT Tunstall.
Hynde admitted that when people stay away from their phones and stop recording everything, the gigs are so much better.
"There's much more engagement," she said.
In 1978, Hynde formed The Pretenders, which originally consisted of guitarist James Honeyman-Scott, bassist Pete Farndon, and drummer Martin Chambers.
Later in the year, they recorded a version of Ray Davies' "Stop Your Sobbing" which made it into the British Top 40 in early 1979.
"Kid" and "Brass in Pocket," the group's next two singles, were also successful and their debut album, "Pretenders", was released in early 1980 and eventually climbed to number 1 in the UK.
The band performed at Live Aid in 1985 and Hynde provided vocals on UB40's version of "I Got You Babe" before returning to the charts in 1995 with the ballad "I'll Stand by You".
In 2016, Hynde revived The Pretenders to record a new album with Black Keys guitarist Dan Auerbach as producer.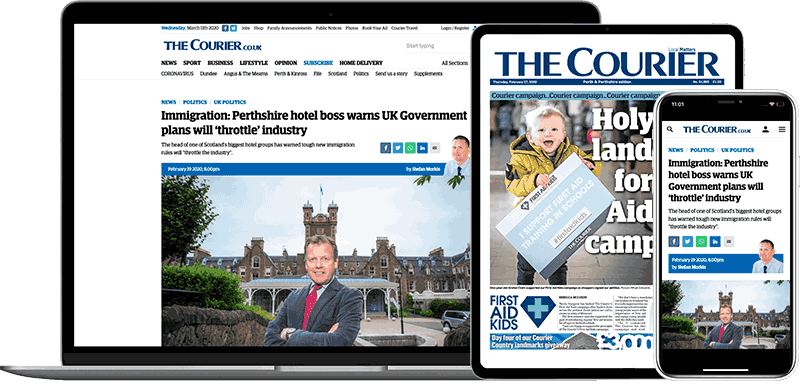 Help support quality local journalism … become a digital subscriber to The Courier
For as little as £5.99 a month you can access all of our content, including Premium articles.
Subscribe