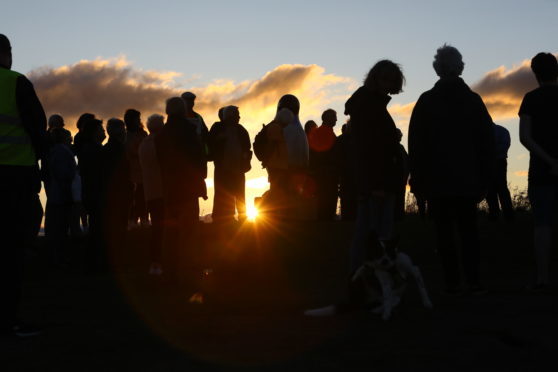 A vigil to commemorate the victims of the Hiroshima bombing took place on Dundee Law.
The annual walk, organised by Tayside CND, is now in its 37th year and is the oldest continuous Hiroshima Day commemoration in Scotland.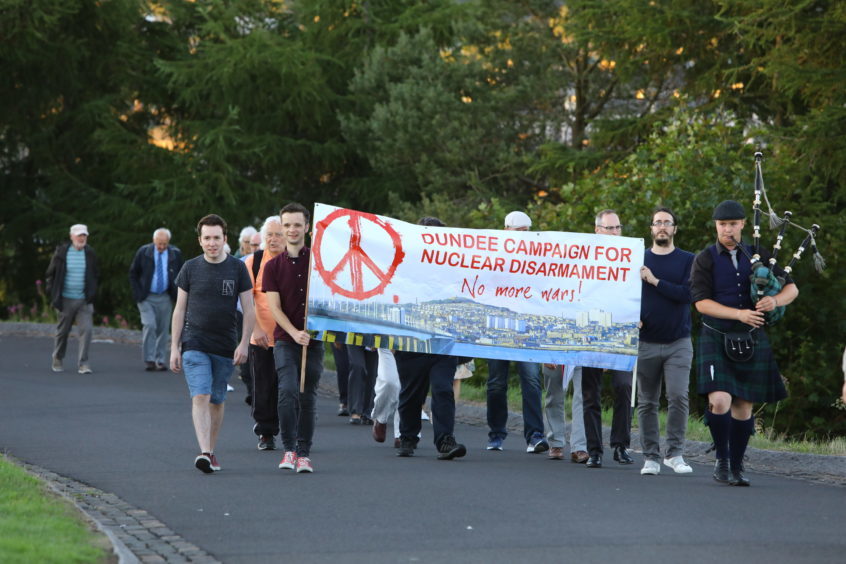 The procession began the ascent from Law Road to the top of the Law at 8pm on Monday.
When participants reached the summit of The Law, tey heard speeches from LGBT+ activist Andrew Cuthbert, workplace chaplain Geoff Findlay and Sandy Constable from Tayside CND.
Piper Liam Eaton also played a lament for the victims of the bombing.
Alan Cowan, secretary of Tayside CND, said the threat of nuclear warfare is now greater than it has been for more than half a century.
He said: "In January 2018, scientists moved the hands of the Doomsday Clock to two minutes to midnight.
"This is the closest humanity has been to nuclear Armageddon since the Cuban Missile Crisis in 1962.
"Uncertainty over the future of the Iran nuclear deal following the withdrawal of the United States on May 8 has only added fuel to the nuclear fire.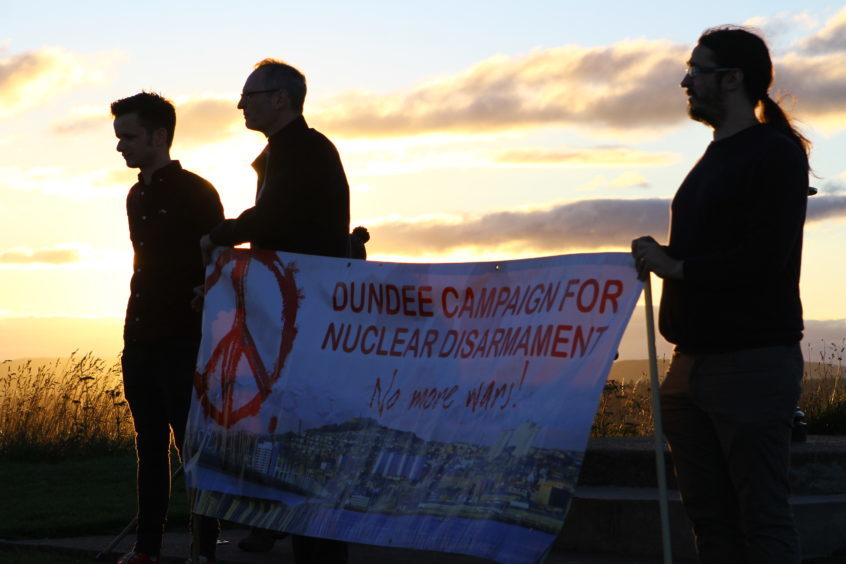 "Today we say to our politicians we want an end to wasteful spending on nuclear weapons. We want peace and urge the UK government to sign and ratify the UN Treaty on the Prohibition of Nuclear Weapons."
On Thursday, there will be a further short act of remembrance on the Law at 11.02am — the time the second atomic bomb was dropped on Nagasaki.
At least 129,000 people were killed in both bombings, while the radiation caused cancer and birth defects in thousands more.
The Hiroshima bomb was detonated above the city, killing almost 80,000 people immediately.
Thousands more were later killed from radiation poisoning. In total, 90% of the city's population was destroyed.
The second bomb on Nagasaki killed an estimated 40,000 more people.
Japanese Emperor Hirohito announced his country's surrender on August 15, six days after the second bomb was dropped.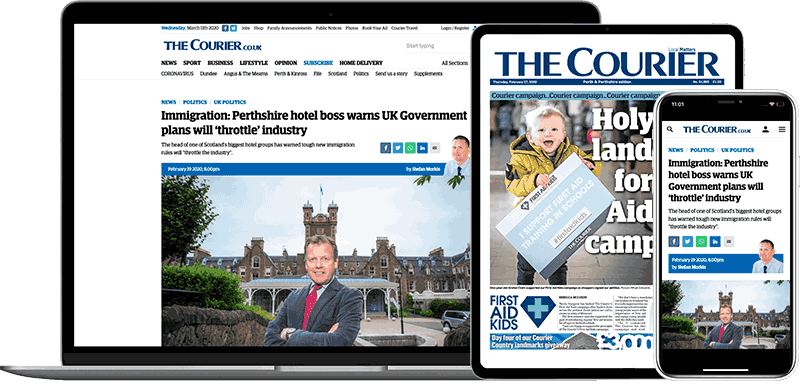 Help support quality local journalism … become a digital subscriber to The Courier
For as little as £5.99 a month you can access all of our content, including Premium articles.
Subscribe