A Labour city councillor has blasted his own party over leadership infighting and claimed "we have long surrendered our claim to be the party of the working class".
Charlie Malone, who represents the Lochee Ward, said the UK party had become "bitter sectarian riven chasers of power" and urged it to "get back to the day job" of protecting workers and the NHS.
The Labour stalwart said a "slagging match" on Twitter, borne out of claims of anti-Semitism and a perceived lack of action by leader Jeremy Corbyn, would lead to "permanent, ideologically pure opposition".
Replying directly to a tweet by deputy leader Tom Watson, Mr Malone wrote: "Those of us working hard at grass roots levels, in our communities, are losing.
"How many of you were out working in the communities this week? I mean, why bother eh, we have a never ending leadership contest to fight… well done comrades, you make me proud."
Mr Malone, who identifies himself as a "life-long trade unionist", also shared a story on Virgin being awarded nearly £2 billion of contracts for NHS England and Wales over the past five years.
He commented: "Not worthy of comment in Labour land… guess we are a bit busy at the moment to defend the NHS. Unity is strength… aye right."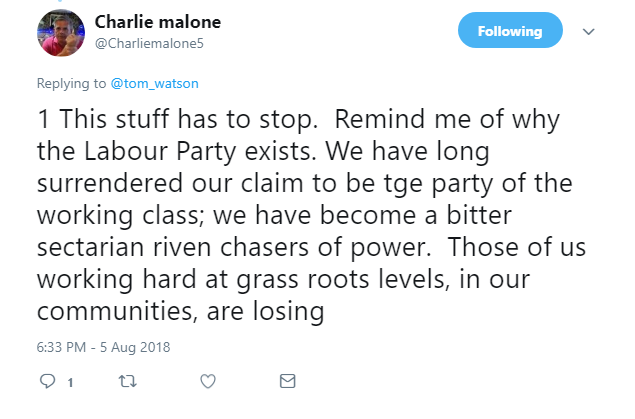 Mr Malone said the tweets were the result of growing frustration at hearing arguments playing out on a national level repeated back to him on doorsteps while out campaigning.
However, he reiterated his belief that the Labour Party "is the only party that represents the working class" and called on the NEC, it's governing body, to tackle the issues head on.
Dundee City Council leader John Alexander, who leads the city's SNP group, said Mr Malone had "probably hit the nail on the head" for thousands who have already left the Labour Party.
He said: "I know first hand that the the infighting, backstabbing and constant focus on issues that don't deal with the public needs have resulted in thousands voting and joining the SNP, including some in my own family, who were perhaps considered traditional Labour.
"I actually have some sympathy with Councillor Malone's frustration but unfortunately, I see little way back for a party which has lost its way, its focus and it's credibility."
North East MSP Bill Bowman said: "It is clear that Labour is in utter chaos at the moment. Richard Leonard and Jeremy Corbyn seem equally incapable of getting a grip on the party's deep-seated issues with anti-Semitism.
"In Scotland, and Dundee mirrors this, Labour are not strong enough to stand up to the SNP."
A spokesman for the UK Labour Party declined to comment. Scottish Labour was also approached.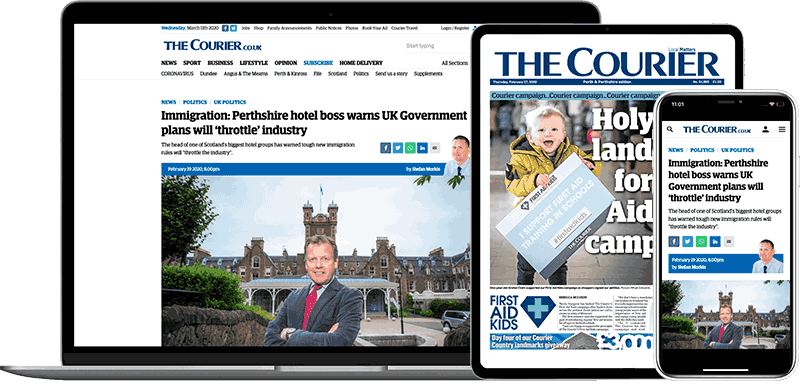 Help support quality local journalism … become a digital subscriber to The Courier
For as little as £5.99 a month you can access all of our content, including Premium articles.
Subscribe