A man has been taken to hospital following reports of a stabbing in Dundee city centre.
A massive police response was launched and a section of the Hilltown was cordoned off after officers responded to the incident at the foot of the street, where it meets Victoria Road.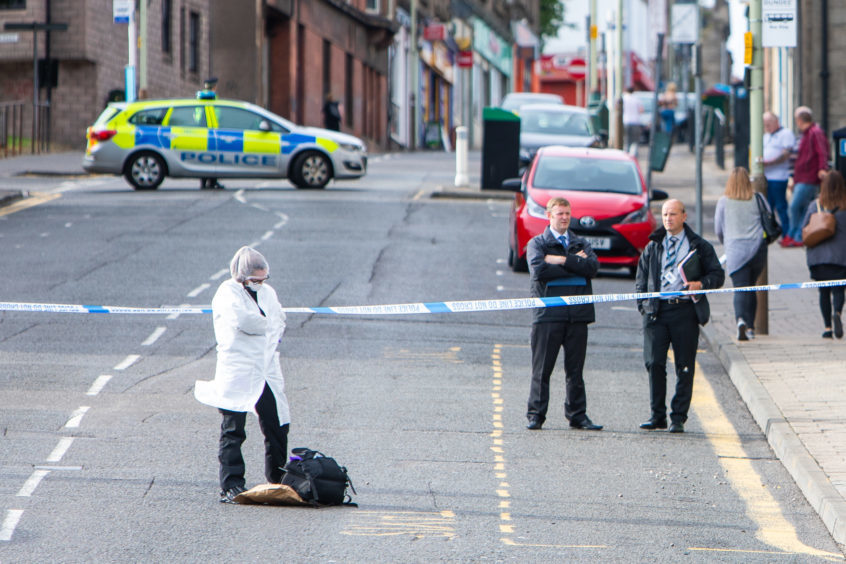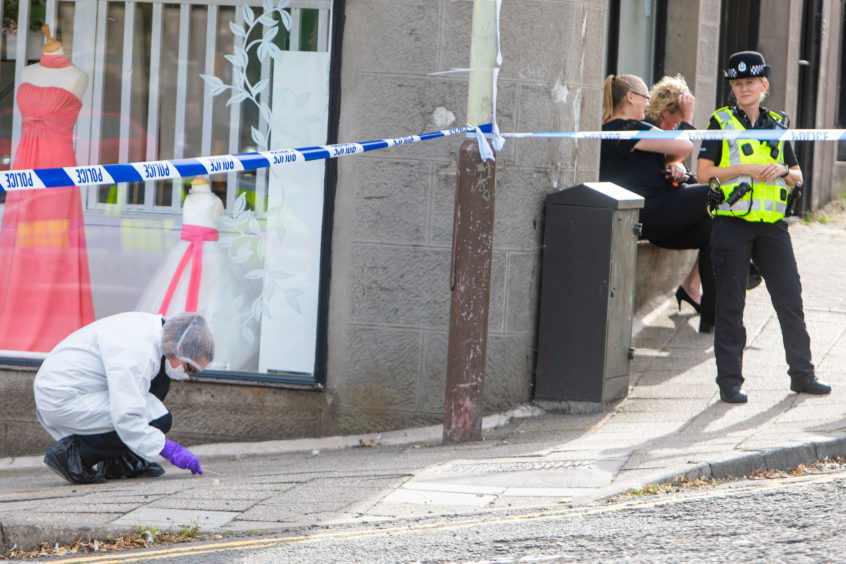 Detective Sergeant Graeme Wishart confirmed that police were called at about 4.10pm to reports of a stabbing. A 37-year-old man has been taken to hospital.
His injuries are not thought to be life-threatening.
Tayside Police Division said: "Police Scotland are currently dealing with an ongoing incident in the Hilltown, Dundee, which will remain closed until inquiries have been completed."
VIDEO: Police give statement at scene following Dundee city centre 'stabbing'
One witness said: "We just came out the Wellgate (Shopping Centre) and saw all the police.
"We heard on the police radio they had got someone in Panmure Street.
"Someone said there had been an argument in the street and someone just pulled out a knife and stabbed him."
Another woman said: "We didn't see what happened but about five police ran down through the Wellgate."
Emergency services have also gathered outside the entrance to the Wellgate on Panmure Street.
It is not known if this incident is connected to the investigation at the Hilltown.
https://www.facebook.com/TaysidePoliceDivision/posts/1983952134990508
More to follow.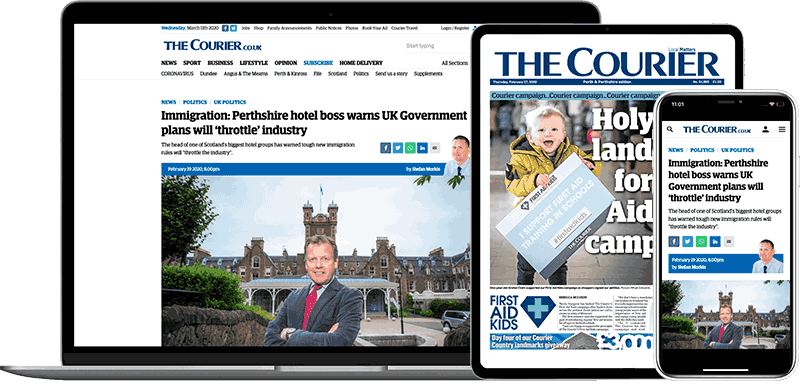 Help support quality local journalism … become a digital subscriber to The Courier
For as little as £5.99 a month you can access all of our content, including Premium articles.
Subscribe