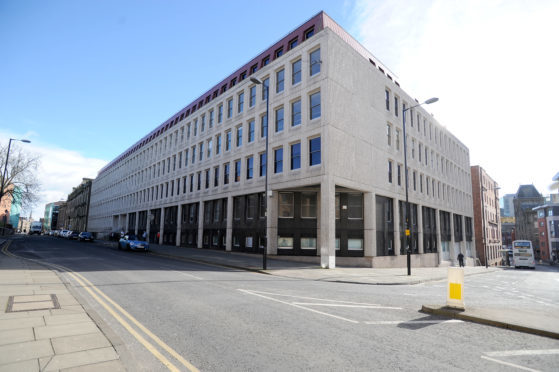 Telecoms giant BT announced today it is to create more than 100 new jobs in Dundee.
The city is to benefit from more than 1,000 permanent roles being created at BT call centres across the UK and Ireland.
BT already has a major call centre operation on West Bell Street in the city centre which employs around 1,100 staff.
It now plans to add at least a further 122 jobs to its Dundee operation.
The firm has pledged to answer all of its customer calls in UK and Ireland centres by 2020.
Marc Allera, chief executive of BT's consumer business, said: "We're continuing to invest across the UK to give our customers the best connections, service, and experiences.
"These new roles will provide better job security, and will mean our people can focus on putting our customers first and offer the best help and support, whether on the phone or online."
Aberdeen will benefit from 20 new jobs and an extra 50 staff will be based in Glasgow.
Worked in Dundee who are on fixed-term contracts will be offered permanent positions.
BT created 1,100 new roles in the UK last year, with around 50 advisers and 40 apprentices recruited to the Dundee customer service 
operation.
The firm's call centres provide technical advice and account services.
Last year BT used its Dundee base to test new ways of supporting its 1.1 million business customers across the UK.
The Customer Experience Lab – a concept developed in collaboration with students at Abertay Business School – trialled innovative customer service solutions.
In May BT said it planned to cut 13,000 jobs over three years, about 12% of its workforce, as it sought to slim down its management and back-office roles.
However, it added that it would be hiring 6,000 employees to "support network deployment and customer service".
A third of the job reductions will come from outside the UK in its Global Services division.
The FTSE 100 firm also announced it was recruiting 75 new apprenticeships in Scotland as part of a drive to recruit budding technical talent, with 13 based in Dundee.
Last month BT suffered a shareholder rebellion over outgoing chief executive Gavin Patterson's bumper £2.3 million pay packet.
At its annual meeting in Edinburgh, 34% of investors rejected the payout which represented a £1m hike in his annual pay.
BT is in the process of looking for a new chief executive, with Mr Patterson due to leave later this year.