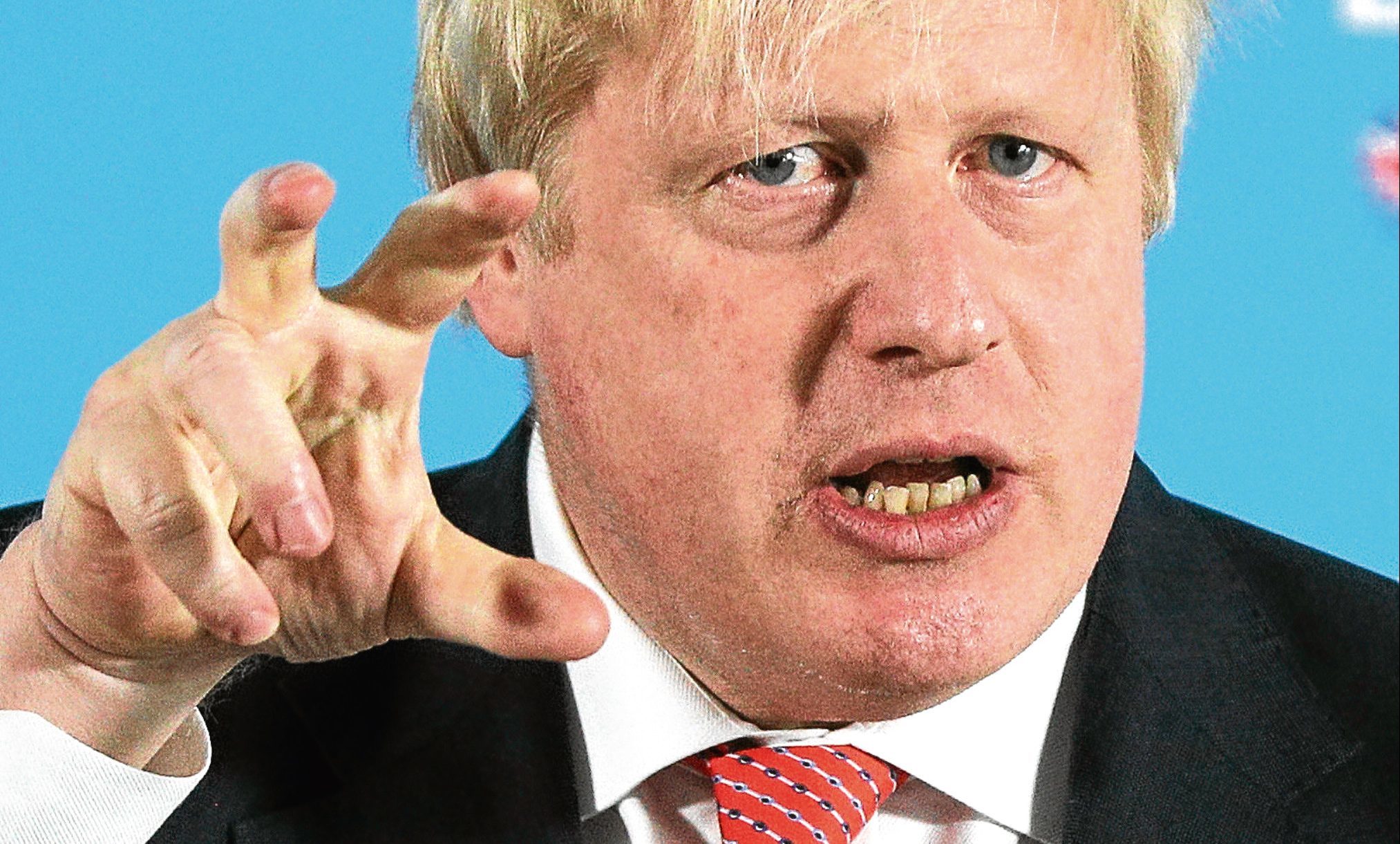 A Dundee organisation that supports Muslim women has accused former foreign secretary Boris Johnson of "fuelling "Islamophobia".
The Amina Muslim Women's Resource Centre said the Conservative MP's comments regarding burkas had undermined efforts to tackle Islamophobia.
Mr Johnson wrote an article in a national newspaper where he said it was "absolutely ridiculous" that some Muslim women "go around looking like letter boxes".
He said they looked like "bank robbers".
Now the Amina Muslim Women's Resource Centre has said Mr Johnson has attempted to "diminish" the status of Muslim women as British citizens.
A statement issued by the group said: "In 2005, Boris Johnson said, 'Islam is the problem' and 'Islamophobia is a natural reaction.'
"As an organisation championing the rights of Muslim women, we are all too familiar with the ways in which this 'natural reaction' manifests itself: a woman who was attacked, punched and had her headscarf ripped off, and another who had a bottle smashed over her head in a bus, both in Glasgow this year.
"We work closely with Police Scotland to prevent incidents such as the ones mentioned. Having someone such as Boris Johnson, ridicule women who wear burka undermines the work that we and other organisations are involved in.
"In his recent comments Boris Johnson further fuels Islamophobic sentiments by comparing women who wear burkas to letterboxes and bank robbers. "
It continued: "Stereotypes about veiled women's subservience coupled with the assumption that their Muslim identity cannot be mistaken, denied or concealed, means that veiled women become 'ideal subjects' against whom to enact anti-Muslim hostility in a non-Muslim country such as the United Kingdom.
"At Amina MWRC, we value the reflections and intentions behind the choice to wear the veil.
"Is Islamophobia, in fact a 'natural reaction' or is it one of the by-products of a white, male-dominated Government, which continues to spew racist and sexist rhetoric, diminishing the status of Muslim women as British people?"
Mr Johnson has been heavily criticised for his comments, which were published in a column in The Daily Telegraph.
Senior Conservatives have called on him to apologise for the comments or face losing the party whip.
He may also be referred to an internal Conservative party disciplinary panel.