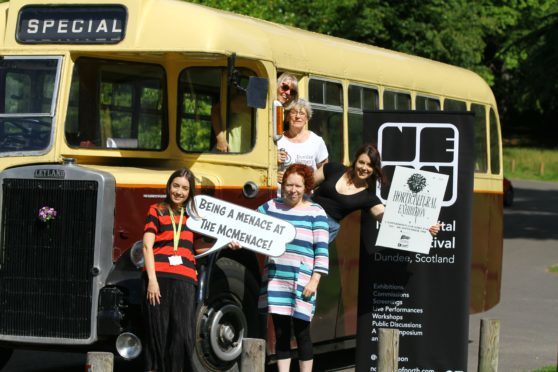 An exhibition to celebrate Dundee's culture and heritage will be held later this month to coincide with the 30th Flower and Food Festival at Camperdown Park.
The event, which will be held inside Camperdown House, has been organised to celebrate the city's existing cultural attractions ahead of the official opening of the V&A, and will mark three decades of the festival being held at the park.
Councillor Anne Rendall, depute convener of neighbourhood services, has been involved since the Flower and Food Festival was first realised in its current format 18 years ago.
She said: "Local people are really fond of the festival and with this year being the 30th anniversary, we decided to add something extra.
"We wanted to open up the House again and let people see the other cultural gems we have and thought it's an ideal opportunity to bring things like the McManus, Dundee Science Centre, the Transport Museum; all sorts of people involved in culture together.
"This is a big year for tourism in Dundee and we want the Flower and Food Festival to showcase that. We want people to stay in Dundee for two or three days. There is loads to see in Dundee and we truly have a great cultural offering."
This year's festival will be held over three days from August 31 to September 2 and will offer a plethora of food, celebrity chefs, horticulture, garden designers and family activities.
Culinary highlights will include BBC MasterChef: The Professionals 2016 champion Gary Maclean and gardener Christine Walkden.
Also in the line-up is television presenter Ben Faulks, known for his children's television character Mr Bloom. He will be joined by Mr Bloom's band, who perform nursery songs.
Among the food-related attractions will be a Desperate Dan-wich competition, organised by Dundee and Angus College, NHS Tayside and Dundee City Council.
Floral fans will also be in for a treat as numerous flowers and vegetables will be on display, with prizes going to those judged in the top three places of each category.
Prue Watson, chairwoman of Dundee Women's Festival, said: "This is the first year we've been involved in the Flower and Food Festival.
"We thought it would be nice to have a small stand and remind people of the kind of thing the festival involves, that it's very much inclusive and an opportunity for people to show their talents and learn from each other.
"I think events like the Flower and Food Festival are an excellent way of bringing people into Dundee from all around the area and far and wide."
Tickets for the festival are available from the Dundee Box Office or can be purchased in person during the event. Accompanied children under the age of 16 will be admitted free.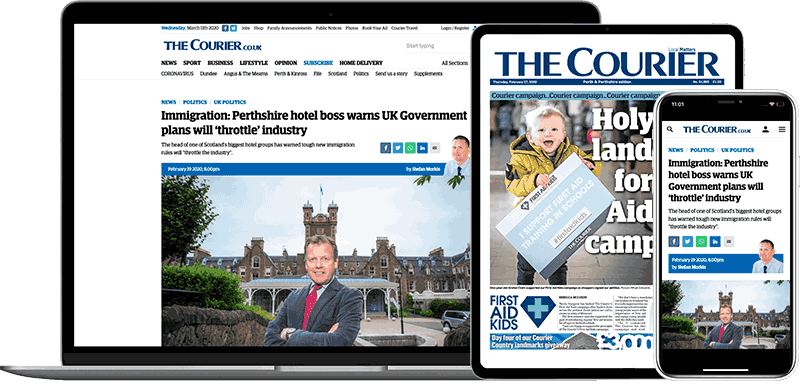 Help support quality local journalism … become a digital subscriber to The Courier
For as little as £5.99 a month you can access all of our content, including Premium articles.
Subscribe