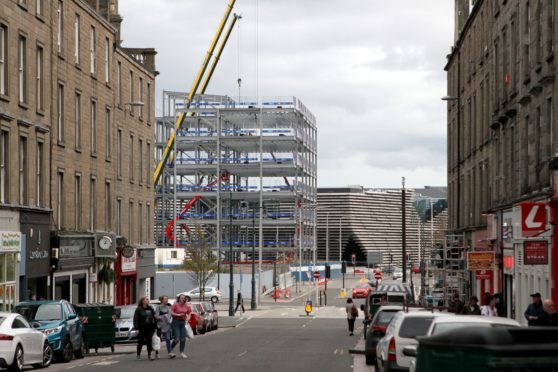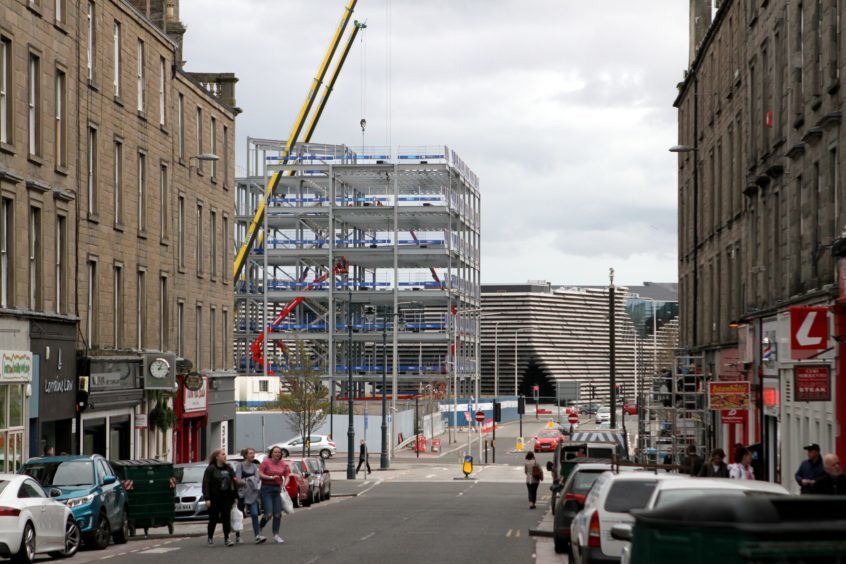 Dundee City Council has been urged to approve plans to add 11 extra flats to a controversial waterfront development.
Last summer, the local authority gave permission for a 150-bedroom hotel, retail units and flats to be built on site six, with many locals criticising the development as it would be taller than the nearby V&A museum.
Although the alteration of the residential block to add more flats fails to comply with some planning criteria, councillors will be told that there are "material considerations of sufficient weight" to justify approval.
The addition of the 11 flats would take the total to 99.
A vote on the plans, put forward by architects Cooper Cromar, will take place at DCC's planning committee meeting on Monday.
The report due to go before councillors states: "The proposal fails to satisfy the requirements of the Development Plan due to the one bedroom flats having an internal floor area of less than 60m2 and the lack of proposed on-site parking.
"However, the proposal is an important part of Dundee's central waterfront regeneration.
"One of the core aims of the waterfront masterplan is to reduce reliance on the private car and the proposal is in line with that.
"The small number of one bedroom flats proposed are of high quality and offer choice within the waterfront.
"These are material considerations of sufficient weight to justify approval of the application."
The applicant proposes to provide 99 residential cycle spaces – one for each unit.
As a result of the proposed increase in units, the number of one-bedroom flats across the whole site would increase by two, from 16 to 18, and would have an internal floor area of between 49 and 56m2.
Meanwhile, the number of two bedroom flats would increase by 25, from 42 to 67, and the number of three bedroom flats would reduce by 16, from 30 to 14.
City Centre and Harbour Community Council objected to the application on the grounds of parking and poor architecture and Dundee Civic Trust has been vehemently opposed to the development since its inception.
The site was also the subject of an online petition opposing the development, which attracted more than 5,000 signatures.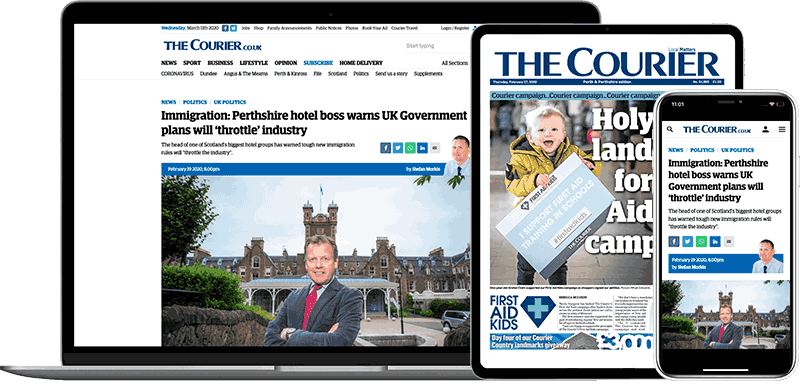 Help support quality local journalism … become a digital subscriber to The Courier
For as little as £5.99 a month you can access all of our content, including Premium articles.
Subscribe