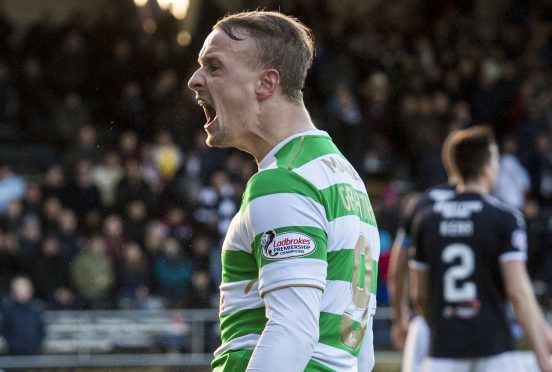 Only 12 hours after walking off the Parkhead pitch in Celtic's 1-1 Champions League draw with AEK Athens, Scotland striker Leigh Griffiths appeared at the justice of the peace court in Dundee to deny a speeding charge.
It is alleged the former Dundee player reached a speed of 62 mph in his £30,000 Mercedes on a stretch of the city's Kingsway in June last year.
The court heard from Police Scotland safety camera technician Scott Aitken, who said he was responsible for recording speeds from a mobile traffic camera vehicle which was perched on the side of the road.
Mr Aitken said he had parked his camera van on the westbound carriageway of the A90 Kingsway, around 450 metres east of the Myrekirk Asda roundabout.
The court was shown footage recorded on the state-of-the-art laser-guided camera system, which had been focused on Griffiths' car.
A cross-hair targeting system is used by the detection squad which focuses on the drivers license plate, before calculating the speed the car is travelling and over what distance.
The entire process happens at the speed of light and is completed within fractions of a second.
Mr Aitken, who has almost a decade of experience as a speed camera operator for Police Scotland, was questioned by depute fiscal Alan Kempton for almost five hours during Thursday's trial.
Asked if the camera was operating fully on the day of the alleged offence, Mr Aitken responded "yes".
He said: "At 2.21pm I targeted the vehicle as it seemed to me it was in excess of the speed limit."
Mr Aitken added this judgement was based on his years of experience at judging whether an approaching car is travelling too fast.
Once this decision has been made, Mr Aitken said, the trigger on the camera is activated and the measurement is taken.
Griffiths is allegedon June 3 2017 at Kingsway West, near the Myrekirk roundabout, to have driven at 62 mph in a 50 mph zone.
He denies the allegation.
The trial was continued until August 30.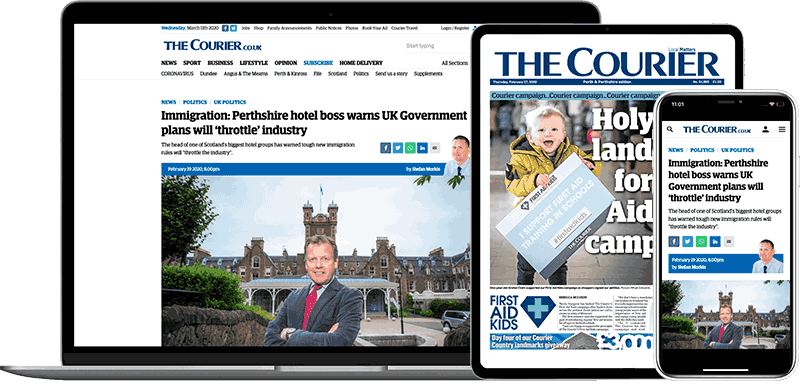 Help support quality local journalism … become a digital subscriber to The Courier
For as little as £5.99 a month you can access all of our content, including Premium articles.
Subscribe