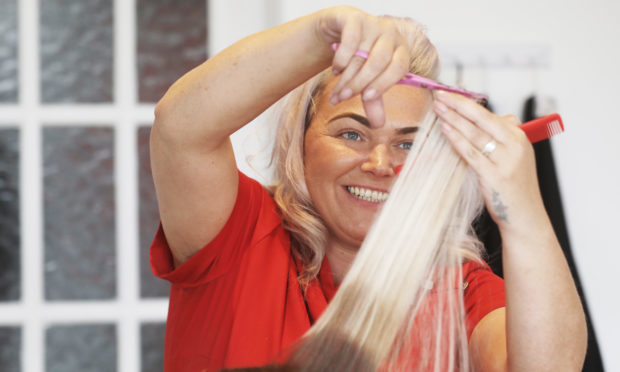 A Dundee woman is holding a fundraising event at her barber's shop to help a terminally ill woman whose wedding money was stolen by a callous thief.
Christina Campbell is urging people to come for a haircut at FADEZ LSH Barber's on August 17, with all takings from the day going towards her friend Jennie Cameron's big day.
Mum-of-five Jennie, 32, has been given just a year to live after a devastating cervical cancer diagnosis – however, she is determined to enjoy every moment of her wedding to partner Francis Yule in September.
Her plans recently suffered a major setback when £700 was taken in a raid on her home.
She had set the money aside to pay for a photographer and kilts for her children.
Christina said friends and supporters were rallying around to give the happy couple a day they would never forget.
"Jennie and I became friends through our children. Our sons, who are now 15, have been best friends since they were five," she explained.
"She is due to be married in three weeks' time and some low life walked into her house and stole some of her wedding and birthday money.
"I will be doing hair cuts from 2pm-7pm on Friday and I'd encourage people to come along.
"Any money I can raise is welcome.
"Someone has now offered their photography services for free, so Jennie is sorted for that, but there are other expenses.
"I want to help with whatever I can, even if it's just to raise a bit of cash for her honeymoon. They're going to Loch Lomond for a few days just to have a break, so the money could go towards that.
Jennie has expressed her gratitude to everyone who has been fundraising for her special day since the theft.
She suspects the money was stolen from her home by someone she knows as there was no sign of a break-in.
Friends and family have so far raised £3,000 through various events.
She and Francis are due to tie the knot at the Ambassador bar on Clepington Road.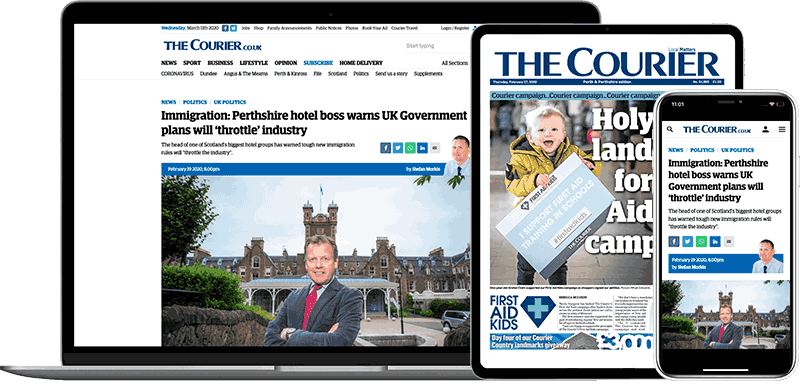 Help support quality local journalism … become a digital subscriber to The Courier
For as little as £5.99 a month you can access all of our content, including Premium articles.
Subscribe