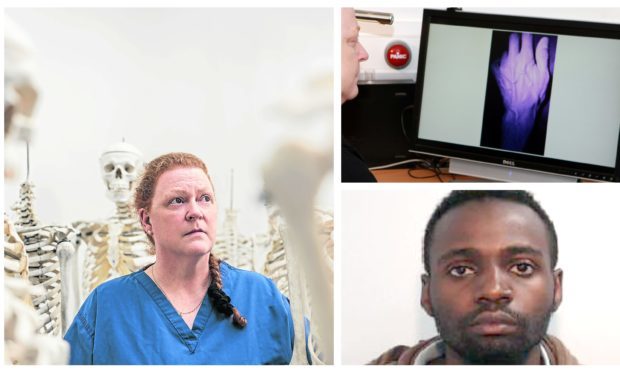 One of the UK's leading forensics experts hopes techniques she developed in Dundee could identify child abusers around the globe.
Dame Professor Sue Black, now Pro Vice-Chancellor for Engagement at Lancaster University, was asked to help police prove a trainee pharmacist had filmed himself raping a young child in 2014.
Although officers investigating the sickening crime believed Jeremy Oketch had committed the sickening crime they did not have enough evidence to convince a jury beyond all reasonable doubt as his face was not shown on the video.
Detective Chief Inspector Colin Lark provided Dame Professor Black, who was working at the University of Dundee's Centre for Anatomy and Human Identification at the time, with photos taken of Oketch's hands in custody to compare to those seen in the video.
Dame Professor Black was able to prove the hands belonged to the same person by comparing their distinguishing feature and is now hoping to create an online database that will help match images of offenders around the world.
These matches would then have to be independently verified.
Speaking to the BBC about her groundbreaking work, Dame Professor Black said: "All the comparison is done by eye. It's a spot the difference type comparison, that game you used to play as a child.
"I've got this image, I've got that image. What's the same and what's different?
"We will look for patterns of skin pigment. We will look for vein patterns, superficial vein patterns.
"And we will look for the pattern of creases of skin over the knuckles."
Regarding the Oketch case, she said: "Every anatomical feature that we had found in our offender images, matched within our suspect images."
A new BBC documentary reveals how Dame Professor Sue Black has been pioneering a forensic method to identify suspected offenders.
'Dundee, it's been an utter pleasure': Professor Sue Black prepares for next adventure
Dame Professor Black said this process could now be used to trace sex offenders across the globe.
She said: "If we're able to automate, then we would be able to use these algorithms that we'll develop, to sift through the millions of images that are held on databases by police forces around the world."
Speaking in the BBC video on the investigation, DCI Larkin said: "In 27 years of policing this is the worst footage I have ever had to see. It made my heart break.
"Watching the footage was awful but to tell the father that his daughter, who he loved and cherished, had been raped. It was one of the worst things I've ever had to do."
He added: "In my heart of hearts, I knew I had the right man but I could not see the offender's face it was just a male torso".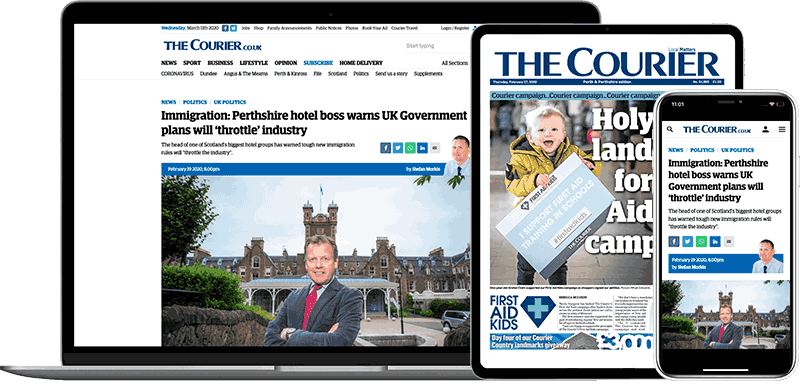 Help support quality local journalism … become a digital subscriber to The Courier
For as little as £5.99 a month you can access all of our content, including Premium articles.
Subscribe