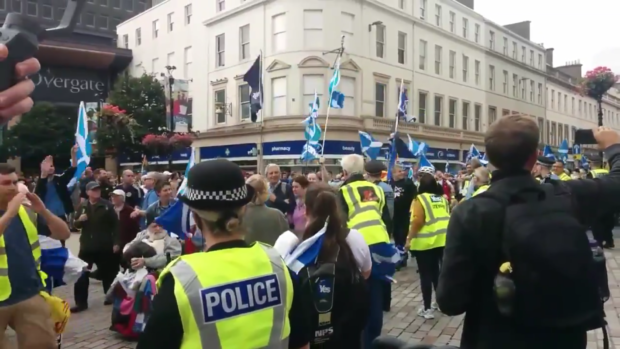 Thousands of Scottish independence supporters marched on the streets of Dundee this afternoon.
Organisers All Under One Banner said they expected at least 10,000 people to attend.
Starting at Baxter Park at 12.45pm, marchers headed down Arbroath Road, Princess Street, Panmure Street and towards Meadowside in the city centre.
From there, the march continued down Reform Street, along the Nethergate and up Perth Road towards the gathering point at Magdalen Green for speeches and live music.
When the march reached the High Street there was a counter demonstration by a group supporting the Union. While both sides exchanged jeers, there was no sign of trouble.
There will be music and food stalls at Magdalen Green for people to enjoy after the march.
Xplore Dundee says all of its buses will be diverted to make way for the rally.