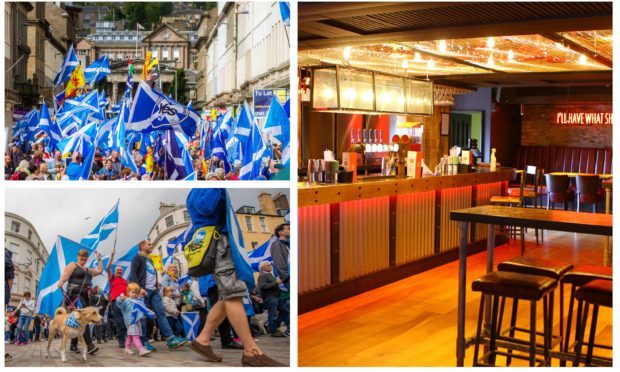 A Dundee pub has been forced to defend its entry policy after attendees on Saturday's independence march were turned away.
The Boozy Cow was reported to have refused entry to All Under One Banner (AUOB) processionists following "police and licensing advice" and said the
decision to do so was not "politically motivated".
Sitting on Roseangle, the pub was on the main arterial route of the walk which saw large parts of the city centre closed as an estimated 16,000 marchers made their way peacefully from Baxter Park to Magdalen Green.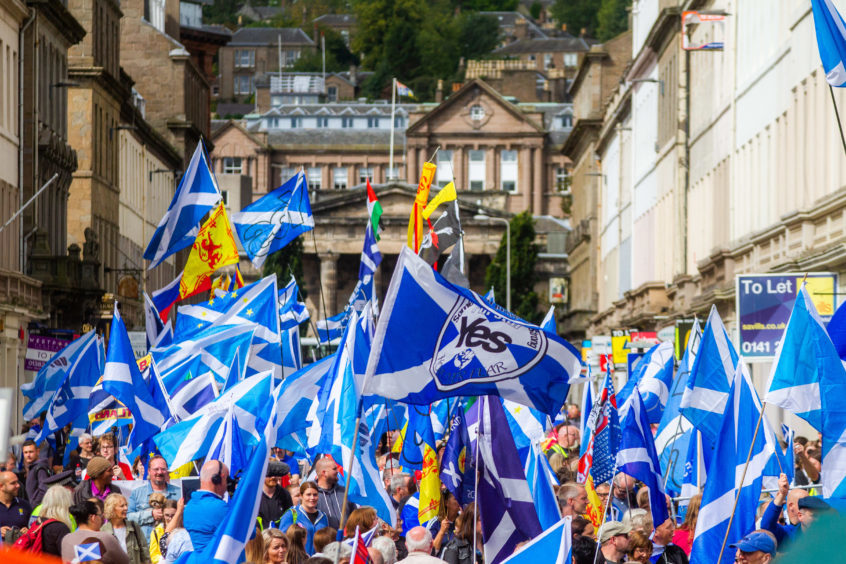 The bar and restaurant came under sharp criticism from independence
supporters, with many threatening to boycott the chain in future.
A spokesperson for Boozy Cow said: "Ahead of the All Under One Banner March in Dundee yesterday, staff were visited by Police Scotland and the licensing standards officer and advised we should put in extra security measures as there was a projected turnout of over 16,000 people.
Thousands march in Dundee in support of Scottish independence
"This is common practice if there are large public events such as sports events, marches and concerts.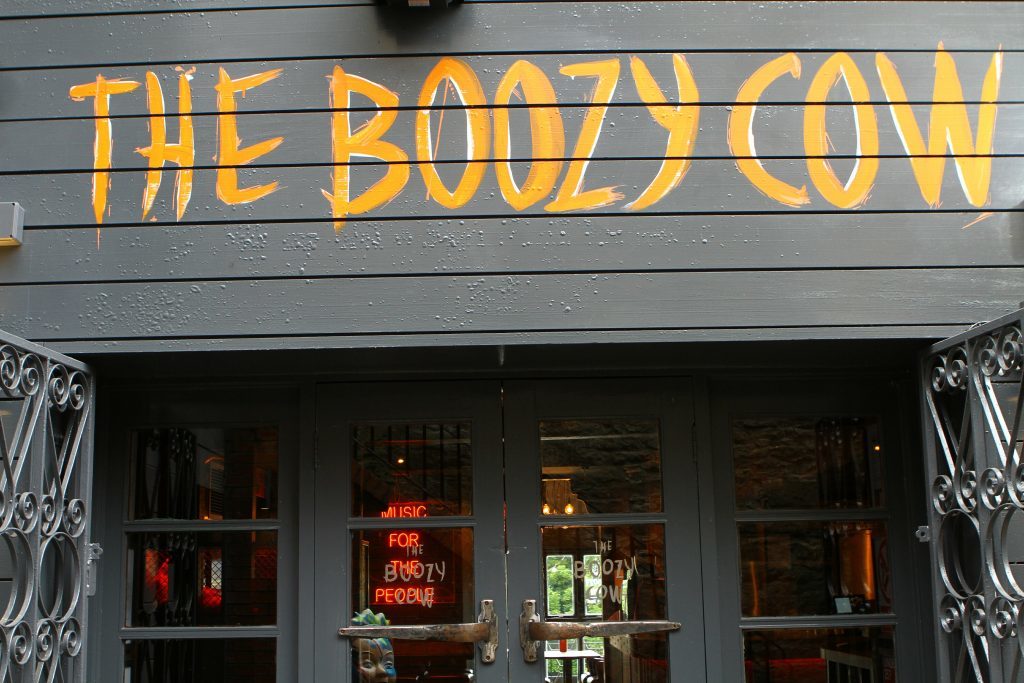 "These public bodies suggested we enact a policy to refuse patrons carrying colours to prevent disagreements.
"We complied with this advice as we would anytime Police Scotland or licensing standards make a request.
"The Boozy Cow would never refuse service on the basis of religion, gender, sexual orientation or political beliefs.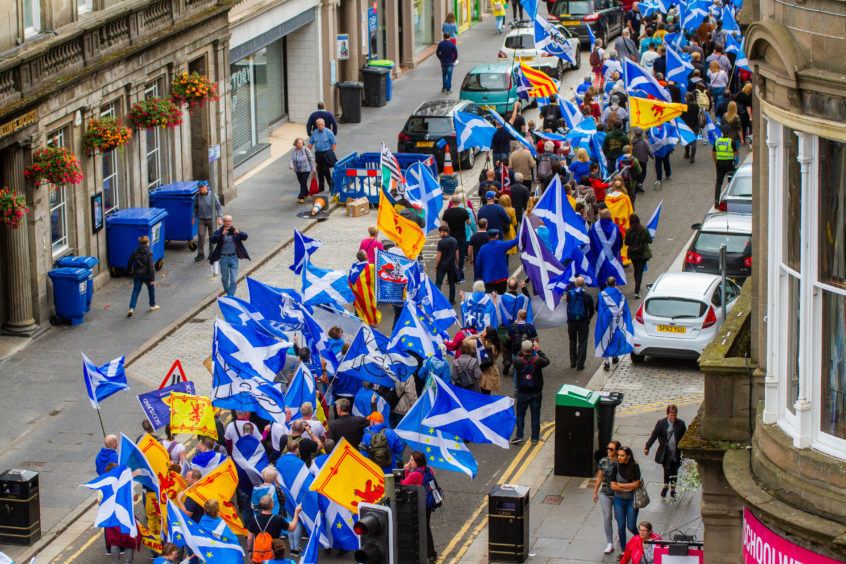 "Saturday's policy was put in place to comply with the advice we were given. We complied and cannot comment on why some other businesses decided not to take this advice.
"We hope that anyone refused entry yesterday understands it was not
personal or politically motivated but simply a business complying with the requests of public institutions."
An All Under One Banner organiser said they will continue to put on other marches in order to keep pressure on the Scottish Government to call another vote on the future of the UK.
Buses arrived from all corners of Scotland during the morning before the march set off.
A plethora of banners showed support for independence, with some declaring "enough is enough".
There was also a spattering of pro-Catalan and Palestine flags.
The procession kicked of at 12.45pm, before heading towards the city centre and on to the west end, where a party at Magdalen Green lasted until about 5pm.
Roads were closed and buses diverted to make way for the rally.
It took around 45 minutes for the whole of the crowd to pass by City Square, where a small group of around 25 pro-Union supporters gathered to make their voices heard.
Neil Mackay, All Under One Banner organiser, said: "Today was a great day with a lot of support.
"We are going to continue to keep doing these and put the pressure on the Scottish Government and the media until there is independence."
SNP MP for Dundee East Chris Law, journalist Lesley Riddoch and former MSP Tommy Sheridan were just some of the prominent pro-independence faces that were seen among the crowds.