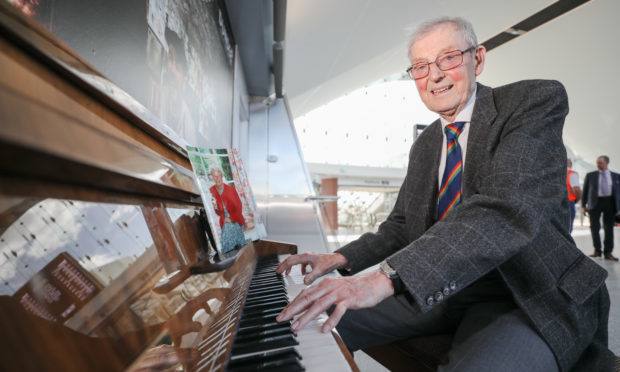 The owner of a communal piano vandalised at Dundee train station says he feels "overwhelmed" after £2,000 was raised to repair it in a matter of hours.
84-year-old Dave Patteron gifted the instrument to the new £38 million station in a heartfelt tribute to his music-loving wife Jean, who died earlier this year after battling Alzheimer's.
However, the piano, which had become a popular centrepiece in the concourse, was trashed on Wednesday and had to be removed.
It is currently being held in a secure location by Scotrail and is expected to cost at least several hundred pounds to repair — and may even need to be replaced entirely.
Mr Patterson said he was absolutely determined not to let the "yobbos" win and said the reaction from the public had made him "very emotional".
He said: "We're not going to let a bunch of yobbos spoil the party, that's for sure.
"I'm absolutely determined to get it back on the concourse as soon as possible.
"I know Jean would have loved this whole idea so I won't be defeated.
"It's just a tiny percentage who do things like this — the vast majority are good people.
"I'm just so emotional at the level of generosity. It's overwhelming but wonderful.
"It's often true that good comes from something bad."
Dundee's new train station has a piano for anyone to play on – and there's a heartwarming reason why
With the piano's condition yet to be assessed, the final use for the funds has still to be decided.
One possible idea is for any excess to be donated to an Alzheimer's charity.
Mr Patterson said the piano's popularity had reinforced his desire to have it back out for public use as soon as possible.
"Every time I am at the station I see it being used — there is often a queue," he said.
"The city has really bought into it and I'm so pleased."
Dundee Lord Provost Ian Borthwick described the vandalism as "absolutely depressing."
He said: "I'm at a loss for words that people can be so disrespectful.
"I was at the opening of the station and the piano just adds to the life of the city and makes for a better atmosphere."
And THIS is the reason I ♥ Dundee.

The right response to the act of an idiot. I've donated… Have you!?https://t.co/ApY3mm1xCL pic.twitter.com/jEPJRHhHHz

— Cllr John Alexander (@CllrAlexander) August 24, 2018
Mr Borthwick added the success of the fundraiser was "excellent" and demonstrated Dundee's community spirit.
Greg Joiner, who set up the fundraiser, said: "The people of Dundee are not represented by those responsible for this.
"Hopefully something good can come out of this.
"I live in Dubai and was home for a visit this summer. When I came up the escalator at the station someone was playing the piano. It was the best welcome to the city I could imagine."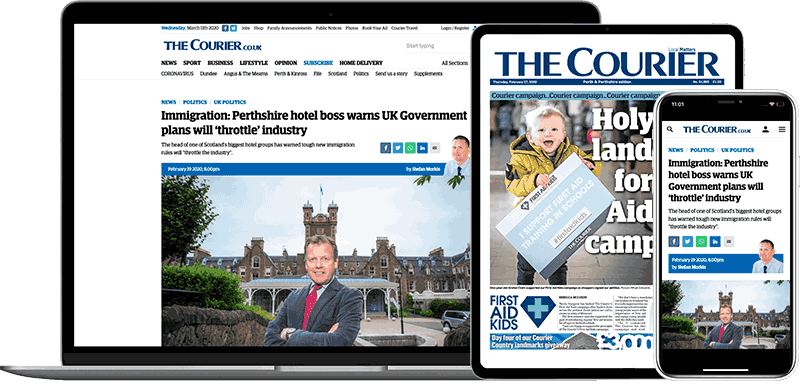 Help support quality local journalism … become a digital subscriber to The Courier
For as little as £5.99 a month you can access all of our content, including Premium articles.
Subscribe