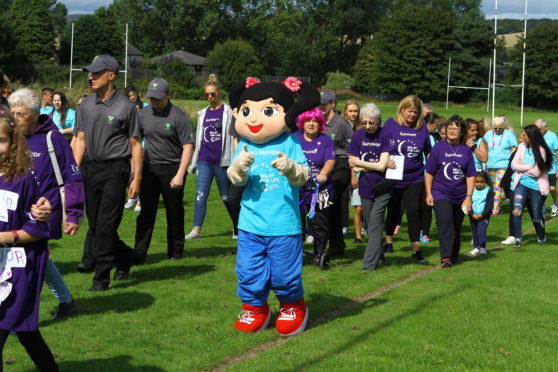 More than 250 people braved the wet and miserable weather to raise vital funds for Cancer Research in Dundee.
The Relay for Life at Morgan Rugby Club on Alloway Place saw 18 teams take part in a 24-hour relay around the pitches, walking hundreds of miles and raising thousands of pounds in the process.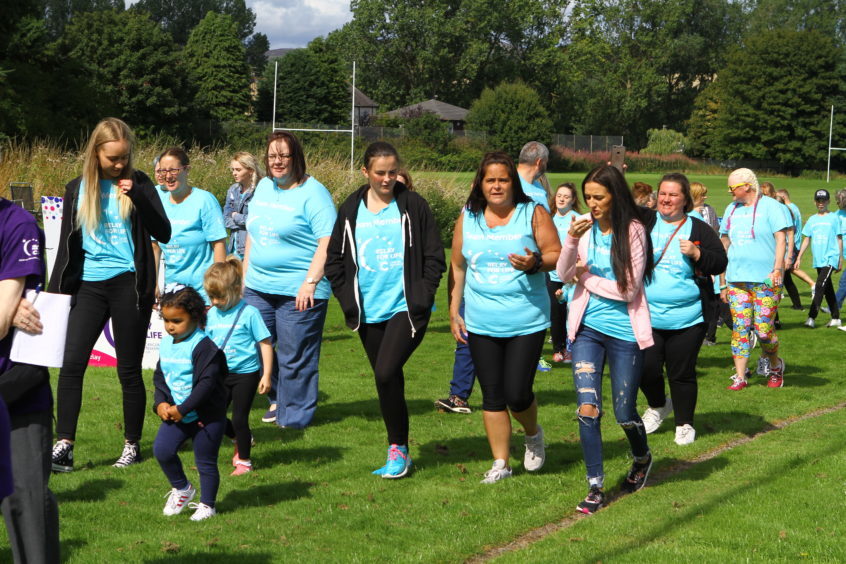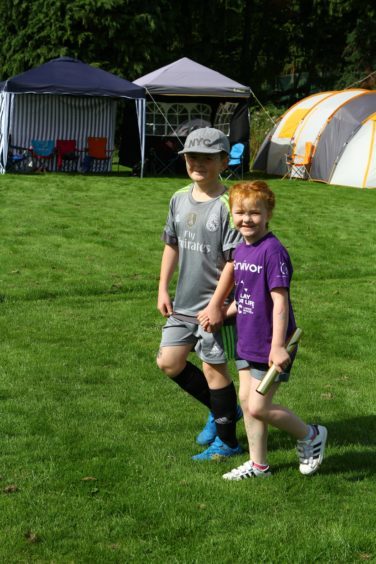 This year's theme was DC Thomson and a number of walkers dressed up as comic book characters such as Desperate Dan and Dennis the Menace for part of the relay on Saturday.
A total of 18 teams, made up of between six and 15 people, took part in this year's relay, the 12th to be held in Dundee.
Each event marks the culmination of a year's fundraising and all of the teams had spent the previous 12 months collecting money for Cancer Research UK.
They also gathered sponsorship for the event itself.
Many families took part, with children sleeping in tents while their parents continued the relay through the night.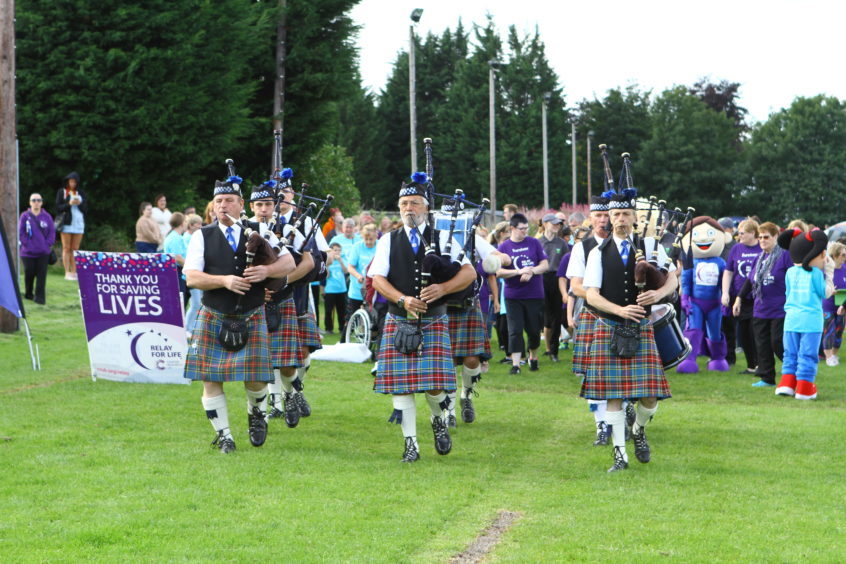 Between them, this year's participants raised £13,525 during their 24-hour trek, with more money still coming in.
Its hoped the final total raised in Dundee will exceed £30,000.
All of the money generated locally will be spent on research in Scotland.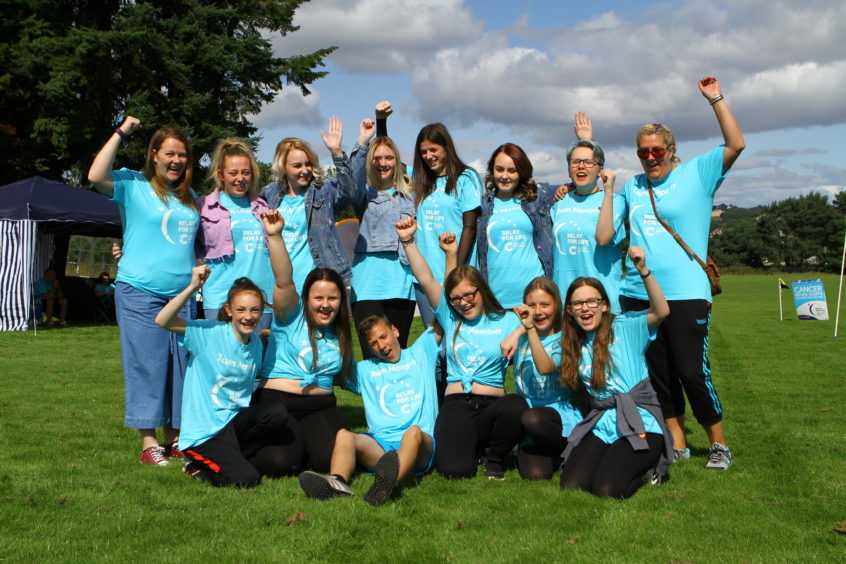 Kathryn Torode, chairwoman of the organising committee, praised all the walkers for their dedication and determination.
She said: "We've had 18 teams and around 270 registered walkers.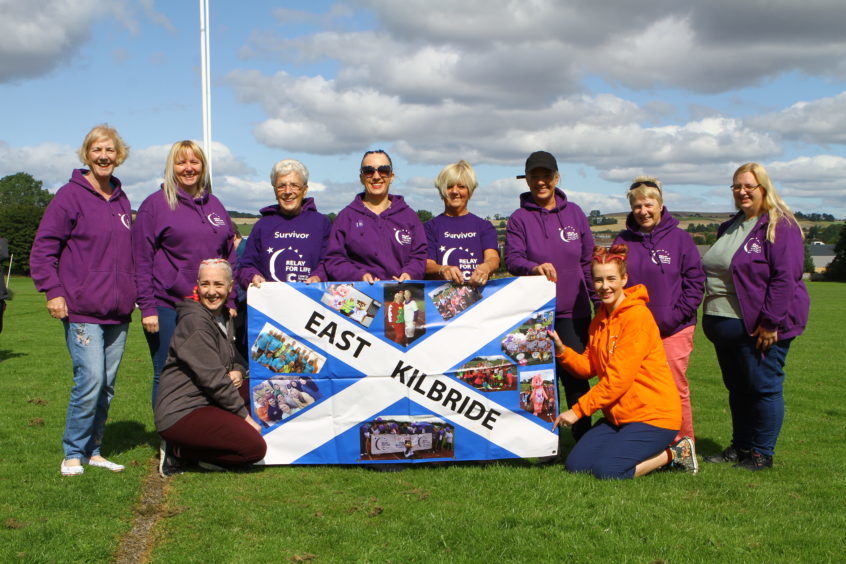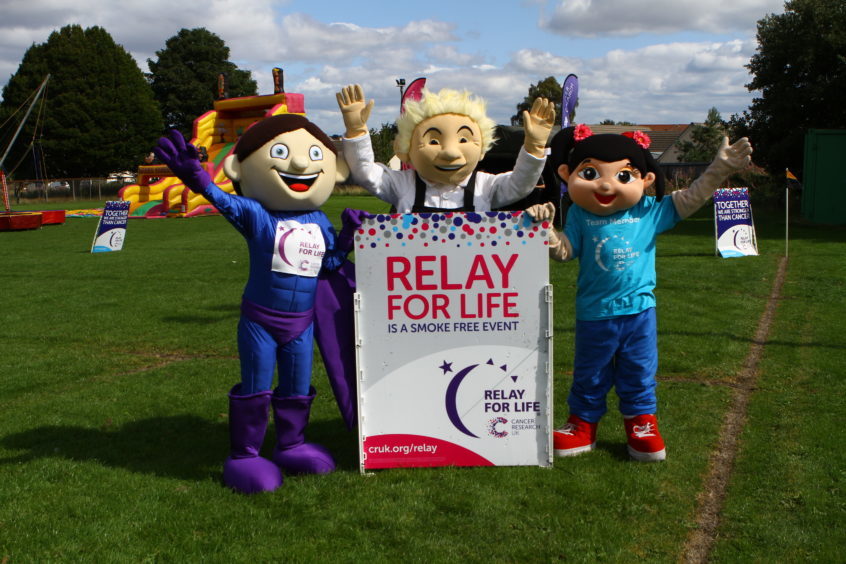 One member of each team must be on the track at all times during the 24 hours the relay takes place.
Kathryn said: "It is hard work. Most of the walkers walk a half marathon but a lot of them do a full marathon.
"We've even got one person this year who has walked two and a half marathons – 65 miles."
This year's event also included a candle-light vigil on Saturday night for victims of cancer.
There was also music and entertainment for the relay racers, who were piped onto the track by the Mains of Fintry Pipe Band on Saturday morning.