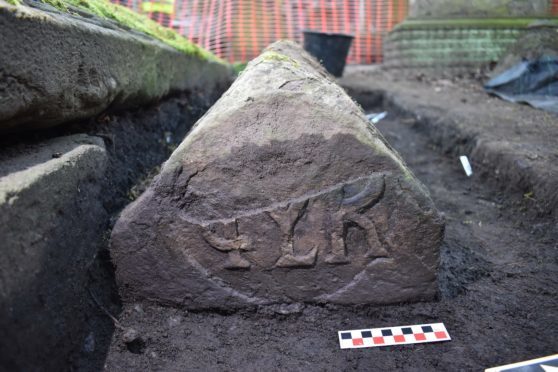 The future of an 800-year-old tombstone unearthed in Dundee's Howff will soon be decided by conservationists.
The "fascinating" headstone, which is believed to date from the 12th century, was discovered by accident in April last year during a digital mapping exercise.
Those involved in its conservation have been locked in discussions over its future but a plan has now been put in place which will see it put on full public display inside the cemetery.
The tombstone will probably be housed in a glass case for viewing inside a gated mausoleum next to the Barrack Street entrance.
The plan, which still needs to be given the green light by Dundee City Council and Historic Environment Scotland, will see specialist lighting, as well as information boards, installed inside.
Simon Goulding, chair of the Dundee Howff Conservation Group, believes the stone will become an international visitor attraction in its own right.
He said: "It will be very positive for the city to have this stone preserved and put on public display, not only for local people but also for those from further afield.
VIDEO: "It's a very rare discovery" – Exactly what has been unearthed in Dundee's Howff?
"On the back of the V&A, we want more things for people to see and do in the city and we certainly think this will be a big attraction.
"A lot of work needs to be done before we get there but it's exciting."
The mausoleum, which is currently padlocked shut, will be assessed before the stone can be moved inside.
Electrics will be installed inside the structure while it may also need to be strengthened and water-tightened.
As well as having the stone assessed by experts, the total cost of putting it on display is expected to reach more than £50,000.
It is likely to be at least spring next year before funding is sourced and work on the display can begin.
Simon added: "We are still looking at funding options but it looks like it is going to cost a lot.
"Our initial estimate was around £20,000 but that has gone up a lot unfortunately.
"The positive is that we recently gained charitable status which opens up opportunity to gain grants.
"Of course money is always the issue but we're hopeful we can secure enough."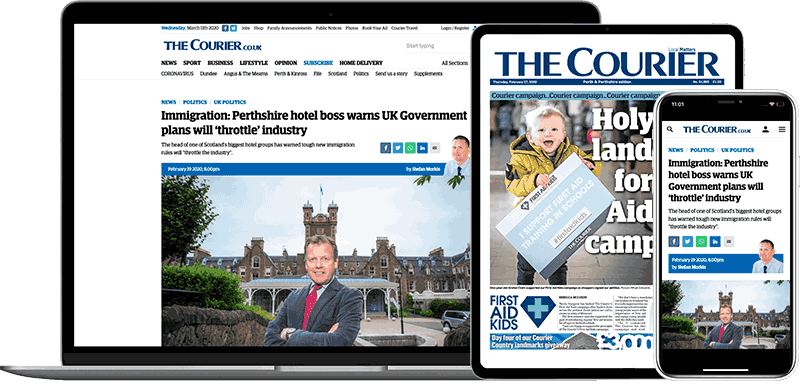 Help support quality local journalism … become a digital subscriber to The Courier
For as little as £5.99 a month you can access all of our content, including Premium articles.
Subscribe