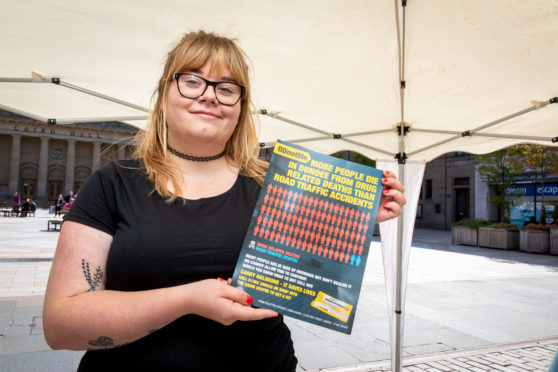 A Dundee charity has launched a hard-hitting new poster campaign in a bid to stop the soaring number of drugs deaths in the city.
To mark Overdose Awareness Day, Gowrie Care launched its ODNotMe campaign, which aims to help reduce the number of drug-related fatalities in the city.
The posters will be put up around Dundee city centre, encouraging drug users and people who know them, to get training in delivering naloxone, which can reverse the effects of opiates in an overdose situation.
One poster reveals more people die because of drugs-related causes in Dundee than because of road traffic accidents.
Another reveals one in seven overdoses are fatal, while another states a witness was present in more than half of all overdoses but that no help was given.
Gowrie Care works to support people with physical and learning disabilities, mental health, Autism, homelessness and addictions.
Senior harm reduction worker Fiona Holt said: "Obviously, there is a higher rate of deaths in Dundee than anywhere else in the UK.
"We are promoting the use of naloxone, which is an overdose revering medication and we also provide training in its use."
Ms Holt added it is important to reduce the stigma around drug addiction to ensure users get the help they need.
She said: "It doesn't discriminate, it can happen to anybody."
Earlier this year,  charities like Gowrie Care and Addaction were allowed to begin dispensing naxolone, which previously had only been available via the NHS.
Ms Holt said increasing its availability will save lives.
She said: "We've seen a huge uptake of naloxone and if that even saves one more life it has been worth it."
Drugs charity Addaction marked Overdose Awareness Day by holding a special service for the victims of overdoses at its premises in Lothian Crescent.
The Dundee Drugs Commission was set up earlier this year in a bid to reduce the number of drug-related deaths in Dundee.
Unoficcial figures released in May suggest the death toll in Dundee for 2017 could be as high as 72, more than twice as many as in 2016.
Latest collated figures suggest almost one-in-50 Dundee residents is a "problem drug user".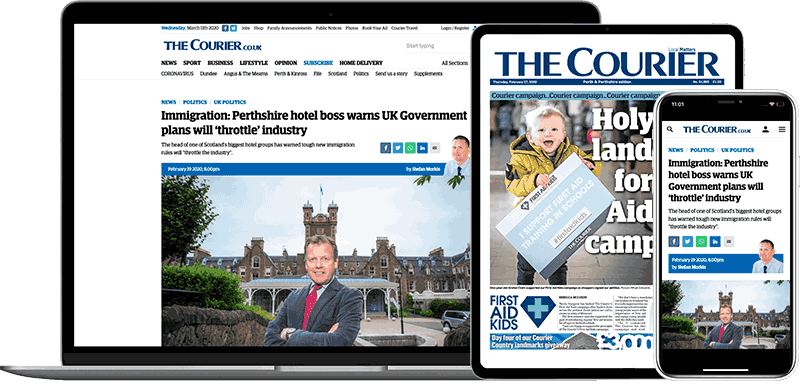 Help support quality local journalism … become a digital subscriber to The Courier
For as little as £5.99 a month you can access all of our content, including Premium articles.
Subscribe