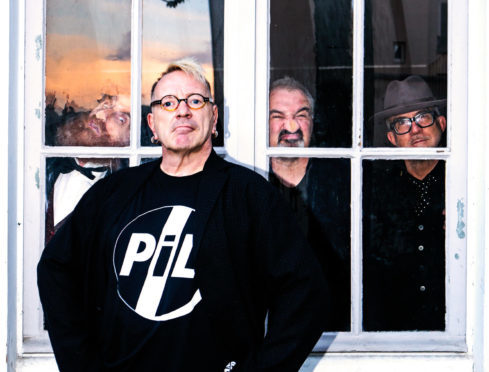 Sex Pistols hell-raiser John Lydon has admitted a drinking session in Dundee left him wiped out.
The 62-year-old punk pioneer stayed up drinking into the early hours following a  special question and answer session at Dundee's Whitehall Theatre on Thursday.
Lydon — former Sex Pistol Johnny Rotten — eventually made it back to Carnoustie where he was staying before cancelling broadcast media interviews planned for Friday to "preserve his voice" before he performed with his band Public Image Ltd at Church later that evening.
He eventually appeared onstage with the band on Friday night and told the crowd he was slightly worse for wear following his Thursday night drinking session.
"I stayed up late last night and look what it did to me," he said.
Lydon swigged from a bottle of brandy to "steady the ship" during the 90-minute set but the heavy night didn't affect his performance which was utterly captivating throughout.
The funk-pop band delivered a solid fist of sound throughout a blistering 13-song 'best of' set which included Warrior, Death Disco, This Is Not A Love Song and Rise which prompted a mass singalong from the sell-out crowd of "I could be wrong, I could be right".
"There are plenty of substitute Rottens in the building tonight," he told them.
Rising from the rubble of the Sex Pistols' spectacular implosion in 1978, John Lydon's second band was playing in Dundee on Friday night as part of the Public Image is Rotten world tour which was organised to celebrate its 40th anniversary.